Website Localization
understand WEBSITE LOCALIZATION and take your company into profitable new territory.
---
DOWNLOAD OUR FREE AND INFORMATIVE GUIDE to taking your website global.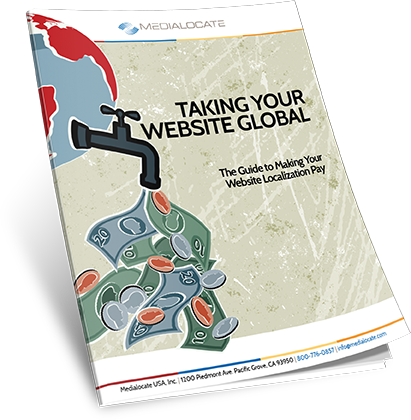 More than 70% of the people using the web to learn more about the solutions you offer don't speak English.
This challenge is easy to translate. It means if you want their business, you need to deliver content in their language. We drew from decades of experience in website globalization to create a remarkably useful guide to help you understand how to localize your sites faster and more effectively.
The guide covers:
Vital preparation steps
The top 4 expensive mistakes (we won't let you make)
The technology issues that will inform important decisions
What to consider when selecting languages
Must-have localization steps
Best practices for website graphics and SEO