MediaLocate Celebrates Its 24th Year at the 2019 TILM Career Fair
---
---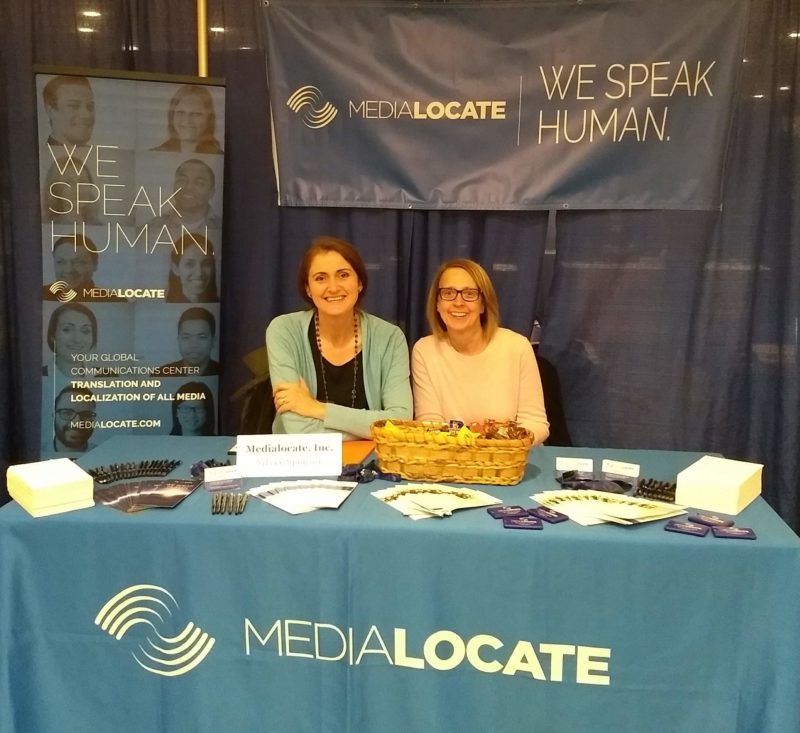 MediaLocate Vendor Manager Leona Zacek (left) and Senior Account Manager Mimi Moore (right) met with TILM students seeking internships and full-time positions.
The Language Industry's Premier Job Recruiting Fair
On Friday, February 15, 2019 MediaLocate participated in the Middlebury Institute of International Studies (MIIS) Annual Translation, Interpretation and Localization Management (TILM) Career Fair in Monterey, California. This year, 32 corporations, NGOs, government agencies, foundations and non-profit organizations attended in search of top talent.
MediaLocate, a full-service localization company providing technology-driven language solutions, is one of two organizations that have participated in the annual Career Fair since its inception in 1996.
Medialocate's Internship Program
With more than 200 students seeking summer internships, contract and full-time positions, MediaLocate met future localization industry professionals eager to embark on the next phase of their studies and professions. MediaLocate frequently hires MIIS students as interns to provide hands on localization project management and engineering experience to them while their studies are in progress.
"One of the reasons we support MIIS and TILM is because 100% of the sponsorship funds are used to support MIIS student career activities," said Stephan Lins, CEO of MediaLocate, who noted that MediaLocate was a Silver sponsor of the Career Fair.
"MIIS, and especially the students and staff in the TILM program, appreciate the long-term support that we receive from sponsors like MediaLocate," said Winnie Heh, MIIS TILM Career Advisor. "We look forward to celebrating another 20 years of partnership together."
Interns provide MediaLocate with resourcing and innovation, while also gaining real-world experience on translation projects. Once their internship is complete, many are offered permanent positions in Project Management, Localization Engineering, Multimedia or other departments.
Global Talent and Local Employment
"Being a Monterey-based employer, it makes sense for MediaLocate to have a close partnership with MIIS and the TILM program," said Lins.  Every year MediaLocate takes in 6-8 students and provides them with hands-on industry experience. The best talent often stays on permanently after their internships and many others find jobs in other leading language services companies or with direct client-side employers in the Silicon Valley.
MediaLocate will continue to draw on the exceptional talent available right at its doorstep not only for internships and permanent in-house positions, but also for positions as freelance translators and interpreters.
"I love recruiting at the MIIS Career Fair, as I know that anyone completing the rigorous training at this school will be an invaluable resource for our company, no matter if they plan on working as an in-house employee or independent contractor," said Leona Zacek, MediaLocate Vendor Manager. "MIIS students and alumni are among the most professional, diligent, and knowledgeable candidates a Vendor Manager will ever meet in our industry."
OUR BLOG: ONE WORLD
May 15, 2019
Where Content Comes To Life MediaLocate staff joined nearly 100,000 fellow media, entertainment and technology industry professionals from 160 different countries at the National Association of Broadcasters (NAB) trade show April 6-11, 2019 in Las Vegas. With the tagline "Where Content Comes to Life", NAB is the premier organization for America's broadcasters. The annual conference […]
FREE guides
How well does your branding travel?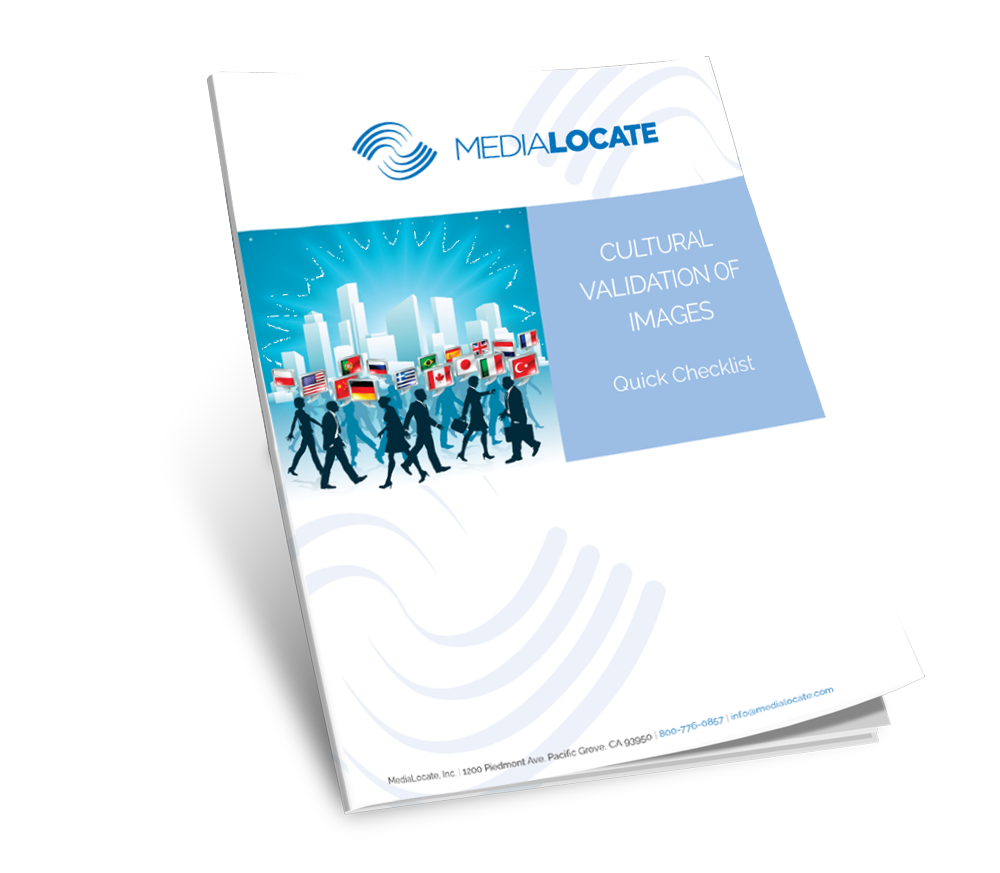 Stay in the Know
Sign up for the latest MediaLocate news.