Continued leadership requires clear communication, no matter where in the world you're stationed.
With an increasingly global presence, today's armed forces face a variety of daily language challenges, such as:
Training foreign mechanics in vehicle repair
Educating Indigenous populations to ensure the safety of all
Localizing multimedia presentations to allied forces
Writing operating manuals for technicians from all over the world
When these tasks are mission-critical, it's important to communicate clearly and accurately with every team member—no matter what language they speak. That's why more and more military contractors are choosing MediaLocate.
certified technical translation

software & website localization

global multimedia production

voice-over & transcription

multilingual publishing

linguistic product testing

onsite & remote interpretating

enhanced machine translation

Global Reach Consulting

When you entrust your technical or defense-related projects to MediaLocate, you automatically gain access to our myMediaLocate portal that delivers:
A single, centralized, secure virtual repository of all translation language assets

Strict compliance with ITAR requirements and ISO standards

An integrated, milestone-driven system for easy tracking, approval and budgets

Automation of labor-intensive processes (upload, review, download) saves time and money

24/7 cloud access to all cost and status reports at no added cost
"I appreciate your effort to create a team atmosphere where we acted as one group moving towards a goal, rather than two separate companies…"
-Navistar
"Our relationship with MediaLocate has been nothing less than top-notch, and we value this a great deal."
-RAE Systems
"You guys are amazing!"
-Force Protection
"Your consistently professional, 'can do' attitude has made it a pleasure to work with you and we hope to have more opportunities to work with you in the future. Well done!"
-Textron Marine & Land Systems
We stand ready to serve.
With nearly 30 years of experience and an established, strong military client base, MediaLocate is ready to serve any translation need. Headquartered in Monterey, California—known as the Language Capital of the World, with centers such as the Defense Language Institute and the Naval Post Graduate School—we attract top language experts who deliver a track record of meticulous attention to quality, accuracy and detail in over 150 languages. Simply put, we nail this stuff. Every time. In every language.
Defense
Some of our featured partners and clients in Defense.
OUR BLOG: ONE WORLD
May 15, 2019
Where Content Comes To Life MediaLocate staff joined nearly 100,000 fellow media, entertainment and technology industry professionals from 160 different countries at the National Association of Broadcasters (NAB) trade show April 6-11, 2019 in Las Vegas. With the tagline "Where Content Comes to Life", NAB is the premier organization for America's broadcasters. The annual conference […]
FREE guides
How well does your branding travel?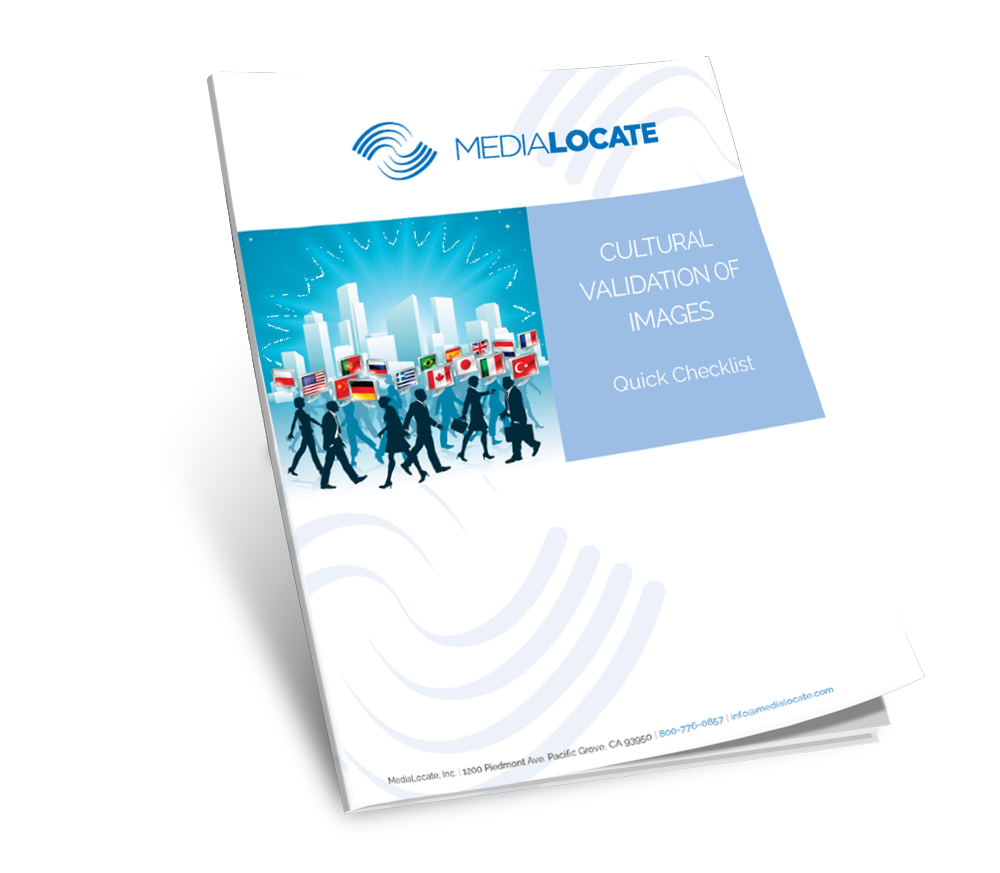 Stay in the Know
Sign up for the latest MediaLocate news.