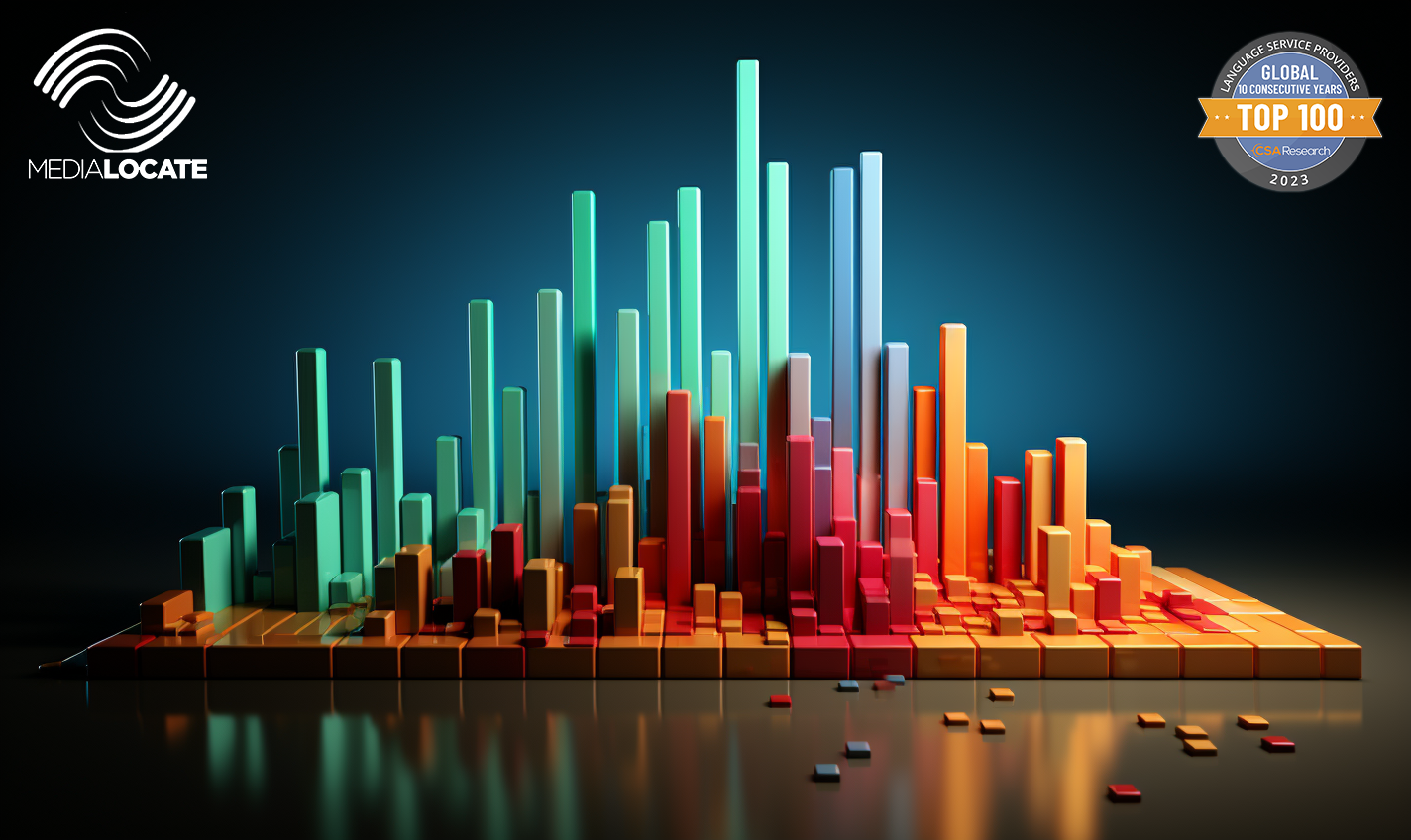 CSA Research, the renowned independent market research authority, ranked MediaLocate 77th worldwide out of 18k companies and 19th in North America among all the localization companies for 2023 (Press Release). CSA has analyzed the global language services and technology industry for over 19 years. It's a market of over 27,000 providers and is booming, crucial in diverse sectors such as healthcare, education, entertainment, and e-commerce. The demand for these services continues to rise. The market grew from $43 billion in 2017 to nearly $50 billion in 2021 and is expected to grow even further to support the requests coming from the globalization process. Factors contributing to this growth encompass digital advancements like mobile, wearables, the Internet of Things (IoT), on-demand offerings, and legislation requiring access to language services.
MediaLocate: A Leading Player in Language Services
MediaLocate is among the key players in this field and is consistently recognized as a leading global provider of language services. CSA Research, the independent market research firm specializing in the language services industry, has ranked MediaLocate as one of the top providers, not only on a global scale but also within North America. The firm's data-driven research places MediaLocate as the 77th largest language service provider (LSP) worldwide and the 19th largest in North America based on 2022 verified revenues.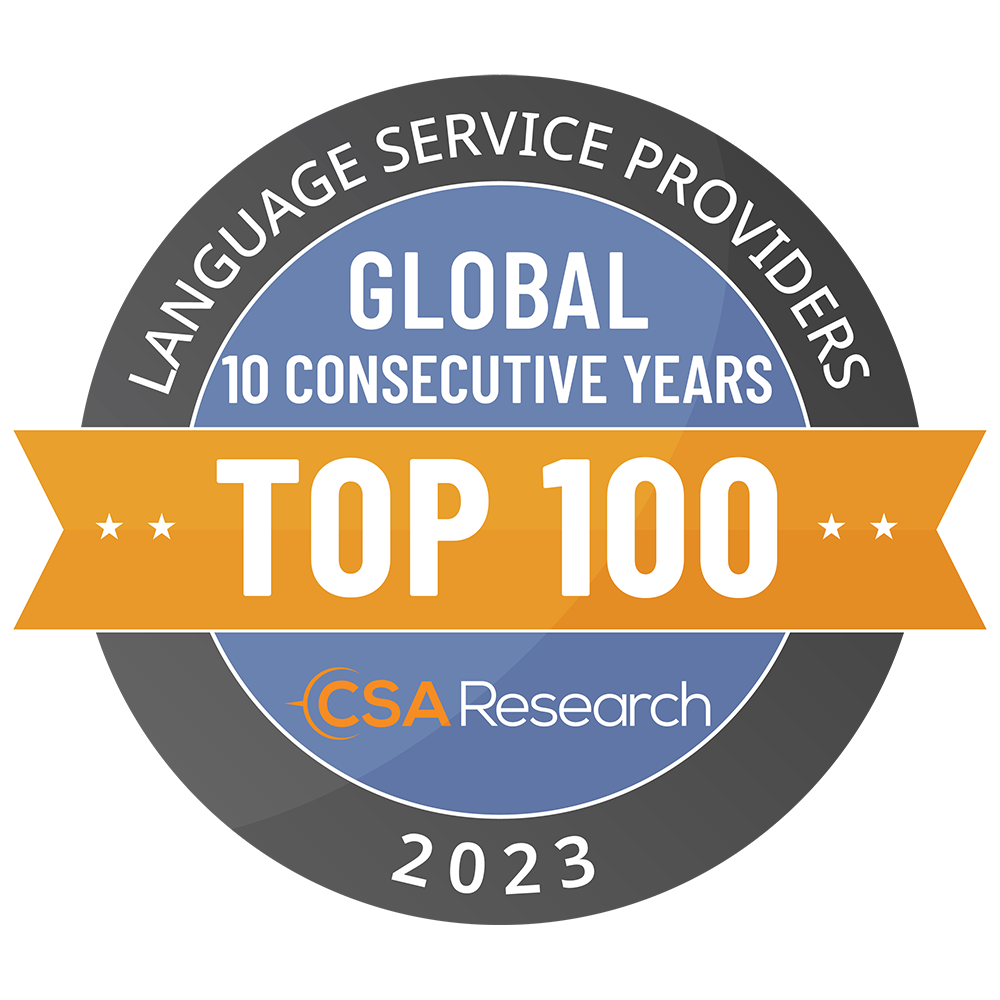 MediaLocate's Consistent Track Record
This accomplishment is familiar to MediaLocate. The company has been making its mark in the industry for several years. As early as 2015, the firm was ranked as a top-grossing language service provider in the global market. The year 2023 marks its 10th year in CSA Research's global rankings. MediaLocate's rank improved significantly from 22nd to 19th in North America,m this year. Worldwide, MediaLocate climbed from the 85th position to 77th in a $38.16 billion global market for outsourced language services and technology.
A Word from the CEO
MediaLocate's CEO, Stephan Lins, expressed his pride in its recognition, emphasizing its commitment to sustained growth, stability, and reliability. He added, "We service our customers with a long-term program view, which has enabled us to grow alongside many of our enterprise clients. Our rankings are a testament to our ceaseless efforts to enhance our professional services alongside harnessing the power of advanced technology. It's a recognition of the MediaLocate team's commitment to providing top-tier services in the translation and localization business without ever letting the quality falter." Lins also emphasized that the company's success is not a one-time achievement but something that needs to be proven daily.
MediaLocate's Comprehensive Language Services
MediaLocate has made its name by offering scalable and proactive language services that transform any company's written or spoken communication to the native languages of its customers, partners, and employees across the globe in a consistent, fast, and affordable manner. The company has served various clients, from Fortune 500 corporations to startups, meeting the challenges of a highly competitive market by creating comprehensive, customized, and technology-driven localization programs.
The Essential Role of Language Services Providers
The constant and significant growth of the language services industry testifies to the escalating need for global communication. Companies like MediaLocate have risen to meet this demand, providing essential translation, interpreting, and localization outsourcing capabilities to organizations and individuals worldwide. As we move forward in an increasingly interconnected world, the role of these service providers will continue to be integral in bridging language barriers, promoting effective communication, and fostering global understanding.
About CSA Research
CSA Research, formerly Common Sense Advisory, is an independent market research company specializing in the language services industry. It provides data-based research on globalization, internationalization, localization, interpreting, and translation technology.