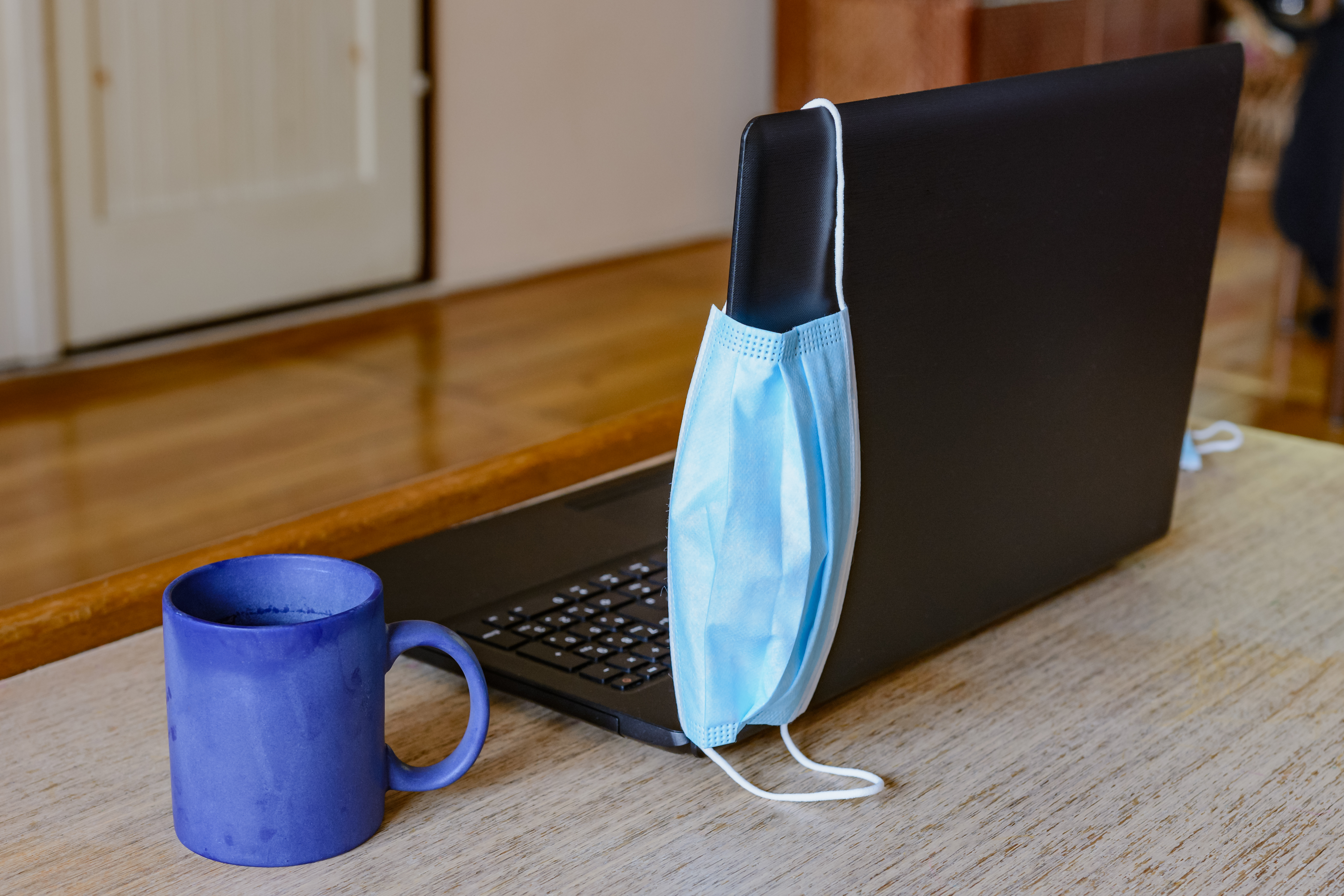 Five Overlooked Home Office Security Vulnerabilities
Working from home has become the "new normal" for most of us ever since the COVID-19 shelter-in-place order was issued in mid-March of this year.  The dynamics of our daily lives have instantly changed and will continue to have long-lasting effects on how we work and live. Literally overnight, many of us have become day care providers, cooks, handypersons, and when it comes to online connectivity, even default technology specialists. But there are unsuspected dangers that lurk in our home offices that may make you vulnerable to hackers or malicious software. To help raise awareness of potential home office security vulnerabilities, we've put together a list of five of the most vulnerable risk areas:
1. Routers/Modems
The gateway to your home, routers are usually provided by your internet or TV providers and often come with old firmware (the software that runs the device) and chock-full of default settings. Those can be used to break into it and spy on everything you do. Check out this WIRED magazine article for more tips: How to Secure Your Wi-Fi Router and Protect Your Home Network.
2. IoT Devices
Unsecure spy devices. Telling Alexa to turn off/on your lights, thermostats and fireplaces sounds cool. However, IoT (Internet of Things) devices, more often than not, have no security. They are not password protected. They do not update themselves and, in order to work with smartphone apps, they open holes in your home router. A great witches brew for hackers! This Norton Security article helps you secure your home IoT devices:   12 Tips to Help Secure Your Smart Home and IoT Devices.
3. Printers
Not just for printing your documents. Printers seem innocuous. They sit in the corner of your office or under your desk ready for service at a moment's notice. However, that also applies to hackers. If your printer is connected to the internet, hackers can use it to send you all types of  advertisements similar to fax spamming.  Here is an article on how to stop these hackers:  Printers Gone Mad.
4. Smartphones/Tablets/Laptops
Your life is portable. Portable devices contain everything from financial to business to personal information in small, portable footprints. It can easily be lost or misplaced. They often also have 3 built-in radio transmitters/receivers (cell/wifi/bluetooth) that are always on. This gives hackers three fronts for possible attacks to your phone's operating system and apps, and you need to learn how to protect yourself!  How to Protect Your Phone from Being Hacked.
5. Web Browsers
An unlimited world of information is at our fingertips. Web browsers are how we get all of our information and hackers know this. They try to exploit every possible bug or "zero day" in the code to place malicious software in your devices to gain root or admin access to them. Learn how to spot fake websites and malicious links that can compromise your device and your home network. If your company does not offer a security training program, ask them to implement one. At MediaLocate we've chosen KnowBe4 and have made web browsing much safer, protecting all our employees and the company. Also, keep your browser secure. There are many choices to surf the web and each of them has its own strengths and weaknesses. Learn what they are and how to harden them: Securing Your Web Browser.
Lastly, the US Department of Homeland Security's Cybersecurity and Infrastructure Security Agency (CISA) has a comprehensive website that contains everything you ever wanted to know about cybersecurity: CISA – Security Tips. It's a great read while we shelter in place. By the time we go back to our brick-and-mortar offices, we will all be smarter and much more tech savvy.
If you have any further questions or want to know more about home office security, feel free to reach out to us: [email protected]
We hope you'll stay healthy and cybersecure during these uncertain times.
MediaLocate, Inc.
1-800-776-0857