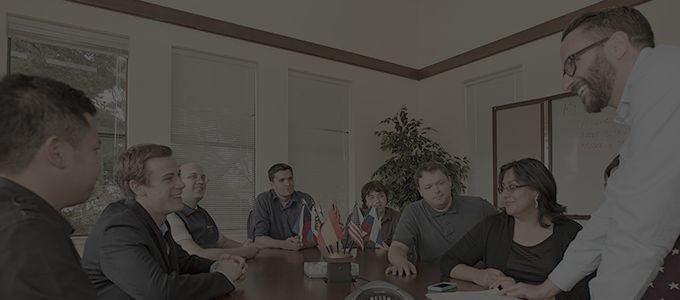 WHY MEDIALOCATE? HAPPY CLIENTS FOR SO MANY REASONS.
Your work is done right.
We examined a decade of business performance results and are pleased to report:
We have a 97% client retention rate
Over 99% of our first drafts are approved for publication
We meet international standards.
The MediaLocate ISO Quality Management System includes extensive review and validation of effective company-wide processes and procedures. We are among a small and elite group of LSPs to have achieved multiple ISO certifications:  ISO 9001:2008 (Process),  ISO 13485:2003 (Medical Devices), and  ISO 17100:2015 (Translation).
Your secrets are safe.
Your confidential properties are secured with card-scan entry, WorldServer technology and ITAR compliance.
Superior automation.
Our "myMediaLocate" client portal, offered at no additional cost to all clients, is an online portal which gives you an automated project lifecycle solution to manage all projects in real-time.
The world's best translation workflow technology.
MediaLocate has made substantial investments in IT to offer you:
A single, central, virtual repository of all your language assets
Automation of labor-intensive processes
Customizable workflow options
Support of XML, TMX, and a long list of industry standards
Integrated translation memory leveraging
Free ICE (In-Context-Exact) matches
Automated review
24/7 access to all cost and status reports
Increased throughput and faster turnaround
Unequaled expertise.
All project managers on our team have earned advanced degrees in translation, interpretation, or localization project management from the Middlebury Institute of International Studies at Monterey (MIIS) is the country's only integrated institution hosting a combination of graduate schools focused on language and cross-cultural business communication.
We speak the language of your customers.
MediaLocate offers language, technology and media services in over 150 languages.
Consultative approach.
We consult with you to help identify and execute optimum strategies for expanding globally.
We make house calls.
Many of our larger clients including Adobe, Seagate, and Sony receive onsite support services to help deliver highly productive, ongoing localization programs.
Fast project completion.
We establish SLAs with most clients to ensure timely delivery of the key components of the projects and programs.
Serious phone skills.
MediaLocate offers in-person and over-the-phone interpretation services to meet the needs of your next court deposition or your product support and helpdesk requirements.
We're covered, you're covered.
A $4,000,000 general liability insurance policy helps everyone here sleep well.
OUR BLOG: ONE WORLD
February 21, 2019
MediaLocate Vendor Manager Leona Zacek (left) and Senior Account Manager Mimi Moore (right) met with TILM students seeking internships and full-time positions. The Language Industry's Premier Job Recruiting Fair On Friday, February 15, 2019 MediaLocate participated in the Middlebury Institute of International Studies (MIIS) Annual Translation, Interpretation and Localization Management (TILM) Career Fair in Monterey, […]
FREE guides
How well does your branding travel?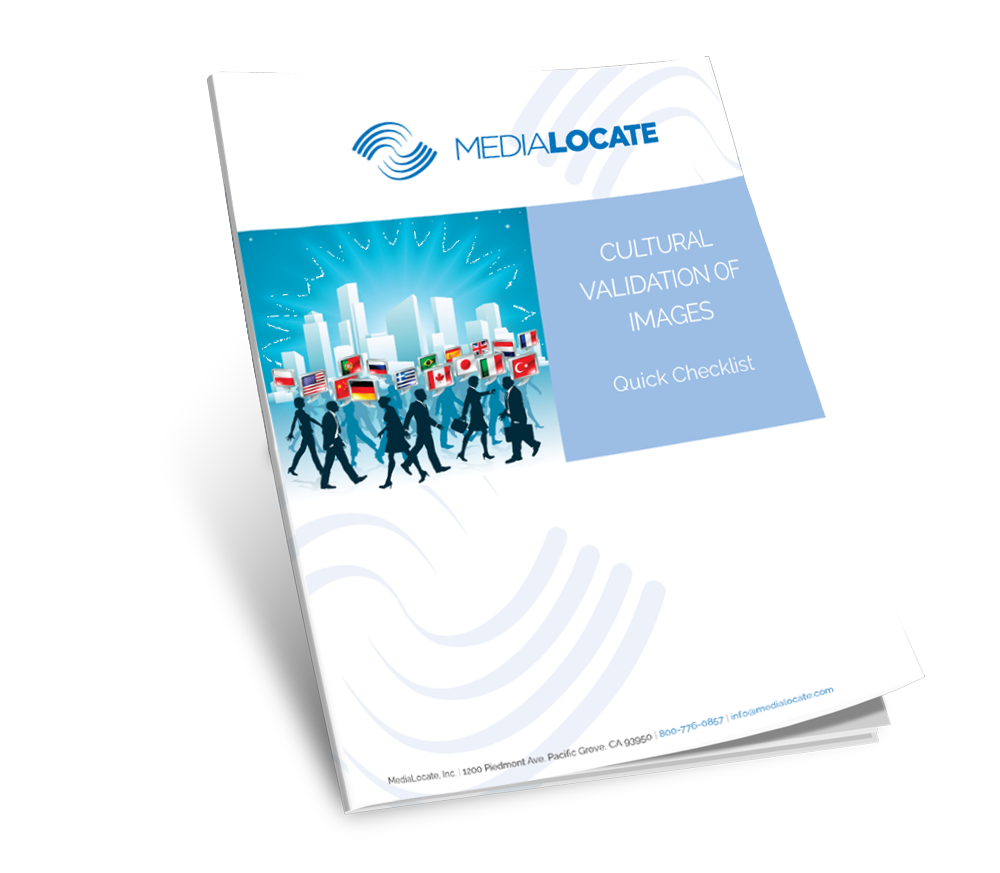 Stay in the Know
Sign up for the latest MediaLocate news.