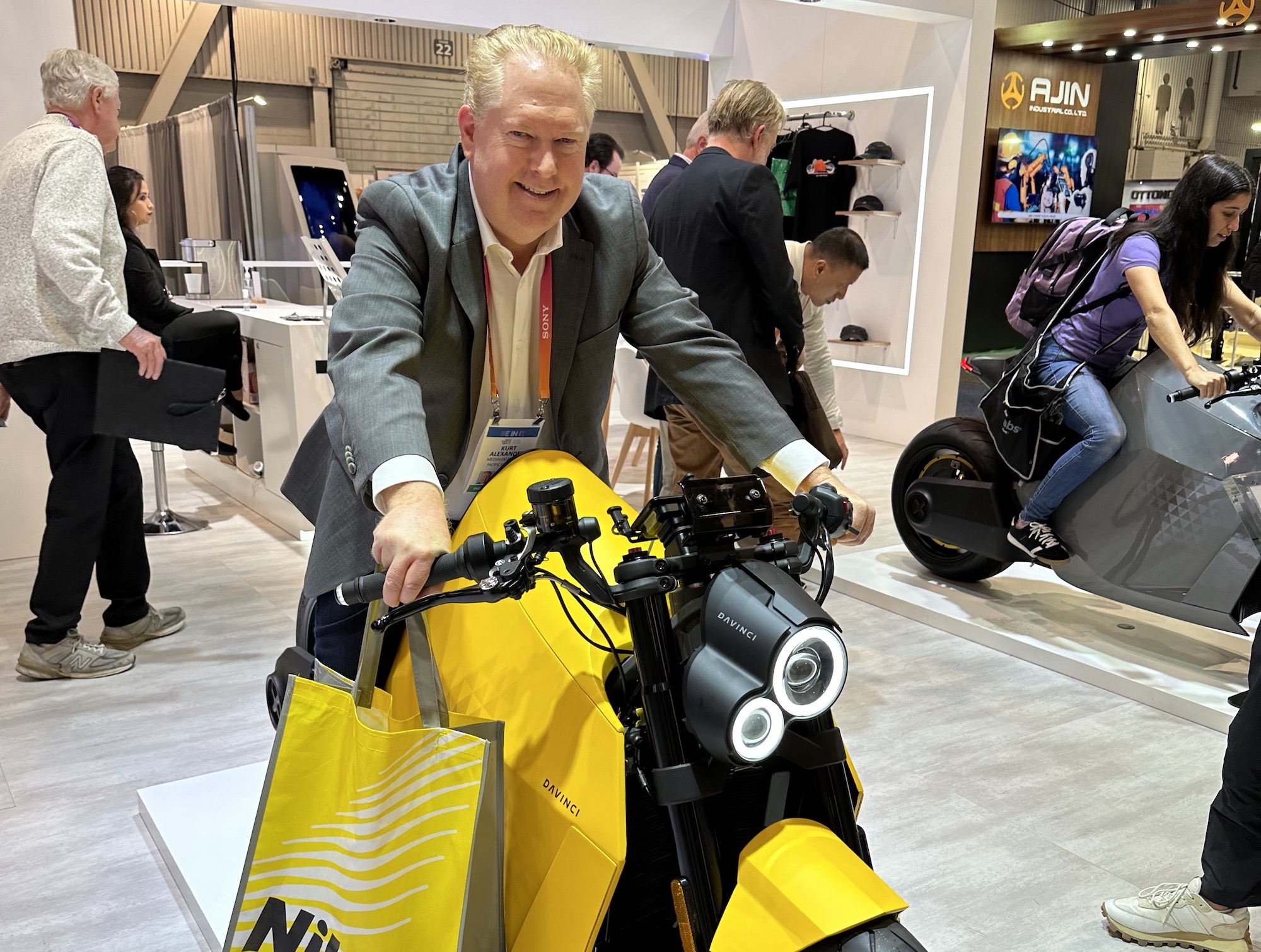 CES® Las Vegas (Consumer Electronics Show) is the most influential tech event in the world — the proving ground for breakthrough technologies and global innovators. This is where the world's biggest brands do business and meet new partners, and the sharpest innovators hit the stage. Serving many of these groundbreaking tech innovators with customized language support, MediaLocate was on the scene today to learn more about what will "Wow the World" tomorrow.
Macro Trends:
Sustainability, the metaverse, Web 3.0, supply-chain, and the expansion of Health Tech.
At the CES Show, cutting-edge technologies are making waves in augmented and virtual reality. With new cameras and software, companies are finding more ways to make our lives easier and more enjoyable. From entertainment to health care, the possibilities of AR/VR seem almost limitless! While these breakthroughs may not be available for your average consumer right now, it's inspiring to know that we can look forward to a future filled with even more amazing advances brought about by this incredible technology.
Sustainability: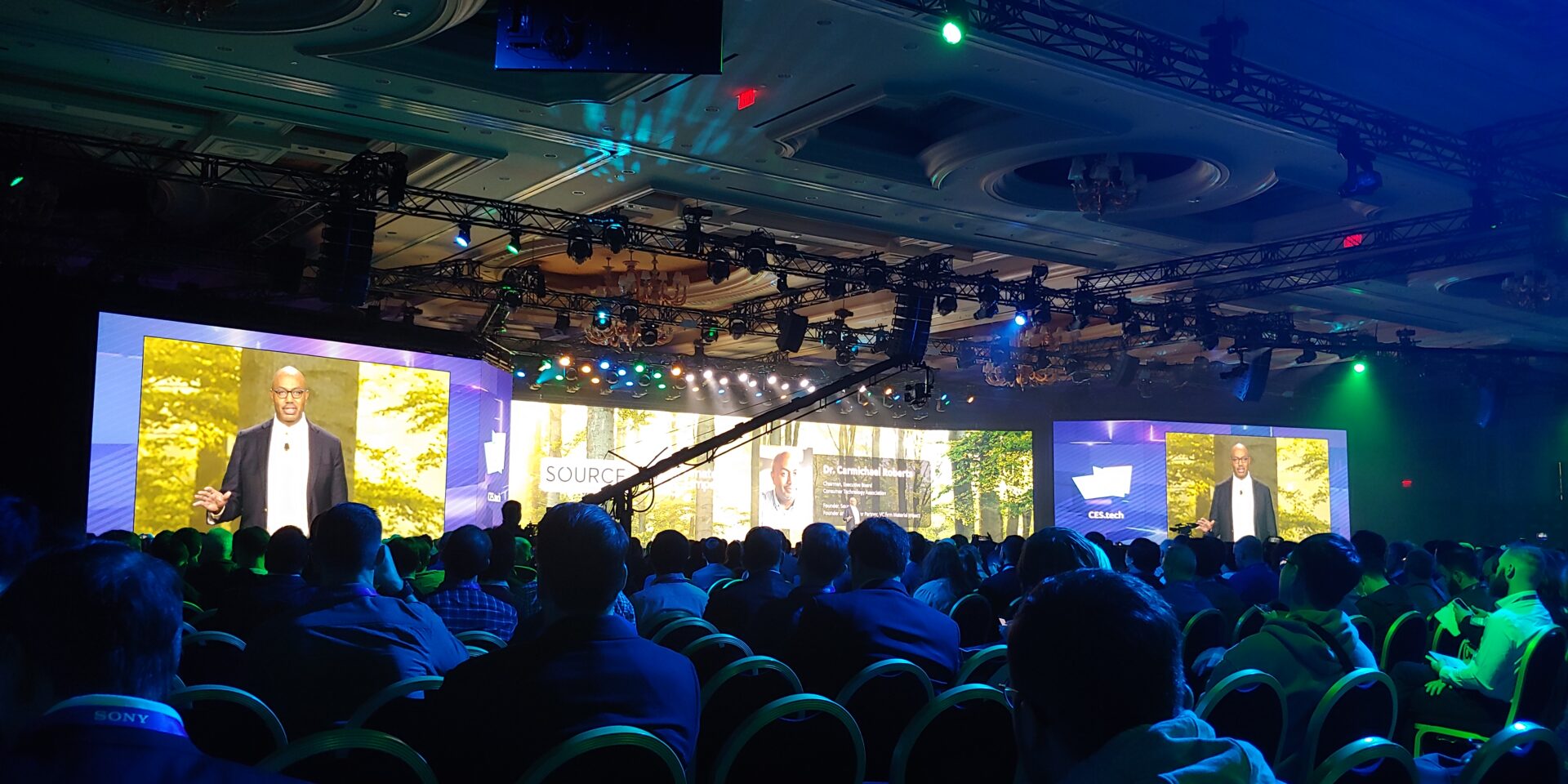 John Deere was one of the companies at CES that focused on sustainability during their keynote presentation. They highlighted their own efforts to reduce emissions and promote responsible resource management, as well as how they are helping to protect our environment. Other leading tech companies shared similar stories about their sustainable practices and initiatives, showing how technology can have a positive impact on society and the planet.
Connected! – All Room Control, Shading, Windows, Water, Heating, Lighting, Appliances, Television, Wireless, Security
Brands: LG, Panasonic, Samsung, RCA, Bosch, ADT, Kohler, Moen,
Many of the products featured clever updates to existing items, such as smart home security systems, enhanced audio systems and advanced camera features. Additionally, Eureka Park shone a light on many ambitious startups that had created unique products.
Smart technology is revolutionizing our everyday lives, from how we control the temperature in our home to how we shop for groceries. With connected devices such as smart TVs, washing machines and even our lights, we can now monitor and control them remotely with just a few taps on our phone or a voice command.
Electrified! – Cars, Boats, Charging Stations, Remote and Portable Power, Bikes, Motorcycles
 Brands: Autel, BMW, Mercedes Benz, Hyundai, Vinfast, Volkswagen, Peugeot, Intertek.
"infotainment" was a major theme and the possibilities for EV drivers were particularly notable. Companies are looking to capitalize on the potential of gaming at charging stations, but this is only one aspect of how infotainment can be integrated into the EV driving experience. Vehicle personalization is becoming increasingly popular, with smart cockpit designs, e-ink color changing "paint", the lack of B-pillars, and hyper-square steering control.
Autonomous Vehicles and Integrated Automotive Technology
Brands: Holon, Zoox, Holoride, Audi, Samsung, Sony, Honda, Stellantis, Qualcomm, RAM Trucks, John Deere, Caterpillar, Elaphe Propulsion.
 Electric vehicles (EVs) of the new generation are pushing the boundaries of design in their aesthetic. Not only do they boast stunning exteriors, but also a clear digital aesthetic that merges "hardware and software" to create an immersive experience for both drivers and passengers. Thus, not surprisingly, at CES Google showed up as an automotive company. Today's consumers are looking for more than just a place to stay or a car to drive; they want an environment that is comfortable and inviting, while offering the same amenities of their home. That is why interior design in hotels and other hospitality spaces has been shifting to create a living room or lounge atmosphere in vehicles.
Health Tech, Age Tech, and Medical Tech – Apps, Monitoring Devices, Medical, Health.
 Brands: L'Oreal, Withings, AARP (and 70+ sub-companies), Vivoo
The rise of wearable health technology to monitor vital signs has been immense. Wearables such as fitness trackers and smartwatches have allowed us to gain insights into our physical health, tracking metrics like heart rate, sleep patterns, steps taken and more. This information can be used to identify trends or problems over time and set actionable items.
The aging population is one of the most underserved consumer segments when it comes to technology. This is largely due to elderly people not typically seen as early adopters of new technology, and so many companies have overlooked this huge potential customer base.
VR, AR, XR, Holographic Tech 
Brands: Canon, Magic Leap, Caliverse, HTC, Nikon, Panasonic, Dimension X, Sony, Realwear, OVR
At the 2023 Consumer Electronics Show (CES), there was an unmistakable presence of Augmented Reality (AR), Virtual Reality (VR), and Web3.0 technologies. The metaverse was on full display with multiple players, such as Magic Leap, OVR, and Caliverse, showcasing their unique experiences and possibilities. Microsoft gave us a glimpse into what could be the future of car shopping, utilizing the metaverse to give users an immersive way to buy their desired cars and transport them home – all from the comfort of their own homes.
How can MediaLocate help with the globalization of your technology and products?
As an industry leader for more than 35 years, MediaLocate is ISO 13485, ISO 17100, and ISO 9001 certified to provide the highest quality professional services in the following areas:
Language Services: Premium translation in 163 languages, localization, and transcreation of marketing, mobile, product content, websites, e-commerce platforms, training manuals, and documentation.
Media Services: video localization, transcriptions, language dubbing and voiceover, subtitling, and closed captioning for your marketing campaigns.
Technology Services: SEO strategies, content management system (CMS) and translation management system (TMS) advisory, workflow automation, and digital content optimization.