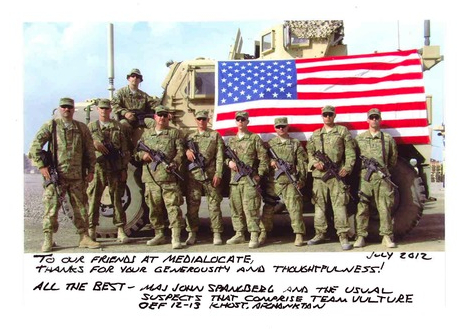 Pacific Grove, Calif. – (January 30, 2013) – Medialocate USA, Inc., as a leading translation and localization provider headquartered in Monterey County, California, and a team of language professionals, reflects back on 2012 and recognizes the leadership and much-needed help provided by the organizations the company supported over the past twelve months, including: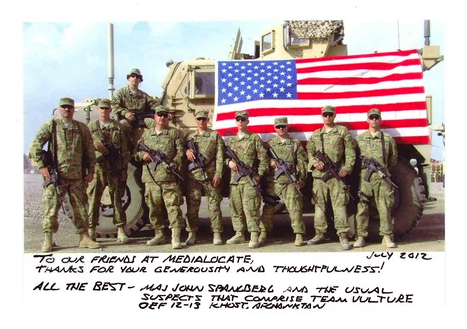 "In addition to the financial aid we were able to provide," said Medialocate CEO, Stephan Lins, "I am proud to say that virtually every one of our team members personally volunteered in such charitable events as food drives, cultural festivals, benefit concerts, and creating care packages for those in our community and our U.S. troops overseas."
"As a company, Medialocate is grateful for a successful 2012, and pledges to increase our support of charitable organizations within and outside Monterey County in the new year," said Lins.
About Medialocate USA, Inc.
Medialocate, with nearly 25 years of intelligent growth and continuity in the localization business, has an impeccable staff retention record and an enviable list of client case studies. Virtually all of its project managers have earned MA degrees in Translation, Interpretation, or Localization Project Management from the prestigious Monterey Institute of International Studies (MIIS), a combination of graduate schools in Monterey, California focused on language and cross-cultural business communication. This gives Medialocate clients a distinct advantage as the company's staff understands not only customer language needs, but their business needs as well. Clients say "this makes a world of difference!" To contact Medialocate about your organization's translation needs, call 1-800-776-0857 or visit http://www.medialocate.com/
###
Contact Information:
Stephan Lins, CEO
Medialocate USA, Inc.
1200 Piedmont Avenue
Pacific Grove, CA 93950 USA
Phone: 1-800-776-0857
Email: info@medialocate.com
---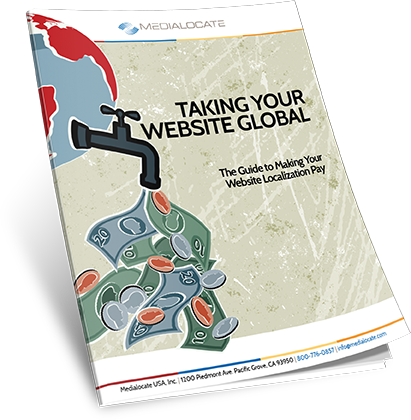 Learn the fast, efficient, and most effective way to translate your website
and online content into additional languages.
---