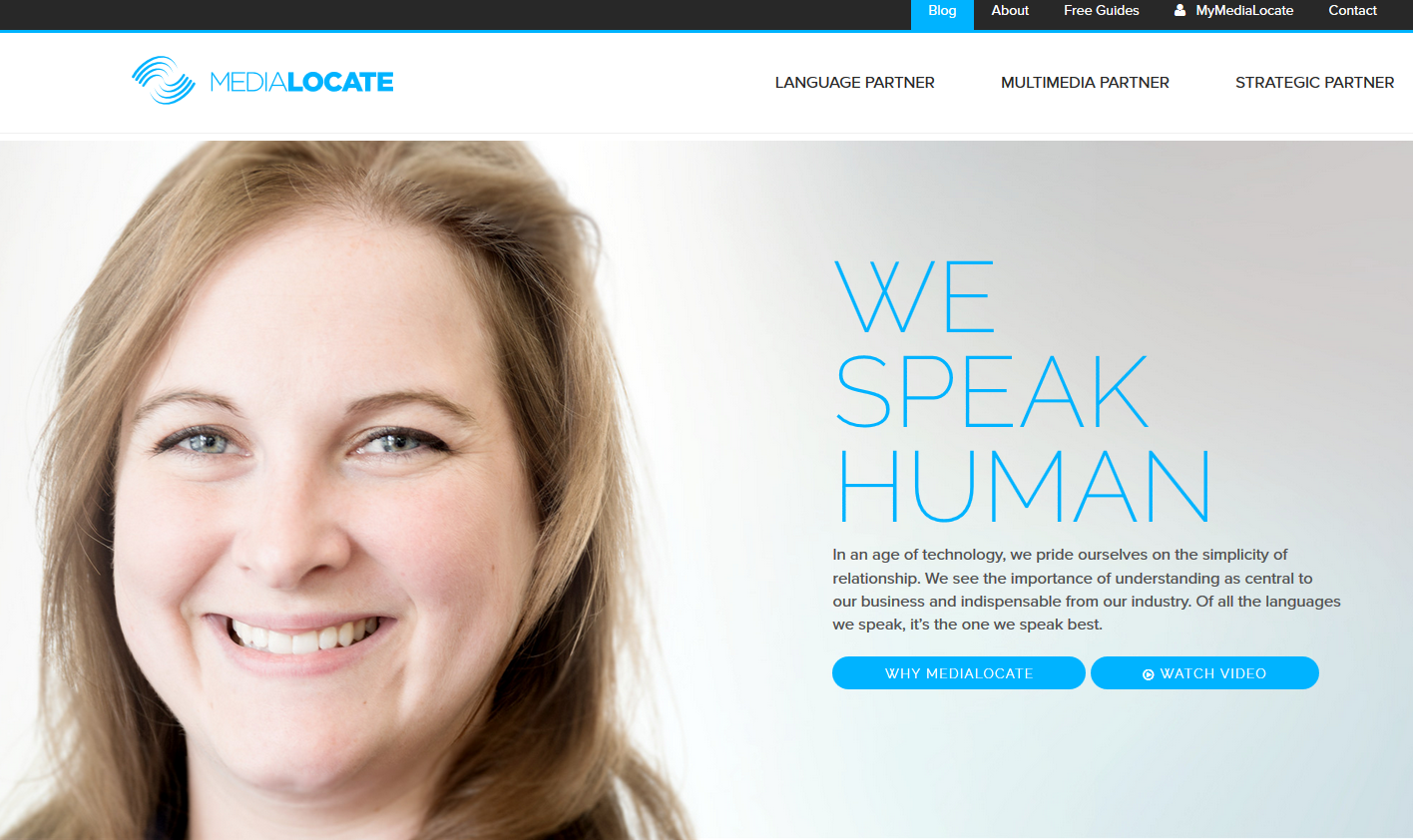 We want to help you ring in the new year, so we thought we would do our part by launching a brand new website! Check it out at www.medialocate.com and feast your eyes on a brand new design, some really cool new "snackable" content, and a whole new range of services we are calling Global Reach to ensure that your foray into international markets is a success.
View our new Sizzle Reel, with exciting projects we completed last year:
Meet some of the new and some of the familiar faces at MediaLocate:
Find out if our localization control center, MyMediaLocate, is right for you:
As before, MediaLocate is your global partner for all things media, technology, documentation, and localized communication, and we invite you to feast your eyes and ears on our new web presence!