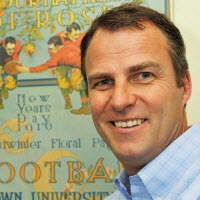 Pacific Grove, Calif. – (October 17, 2013) – Stephan Lins, chief executive officer of Medialocate USA, Inc., announced today that he is a candidate for the GALA board of directors. The Globalization and Localization Association (GALA), is the world's largest association for the language industry. "If selected, I plan to further GALA's work in establishing and supporting quality standards that benefit both those who provide language services as well as those who purchase them," said Mr. Lins. Among Lins' stated goals as a Director Candidate of GALA's Board are:
To help keep GALA on its path to becoming the #1 authority for localization providers and buyers;
To grow GALA's membership, further strengthen its educational mission, and to mentor new members as they develop in our industry; and,
To increase GALA's visibility and influence among an ever greater number of multinational companies, healthcare institutions and technology firms.
View Mr. Lins' candidacy page here for the GALA Board of Directors: http://www.gala-global.org/candidate-stephan-lins Born behind the Iron Curtain in communist East Germany, Stephan Lins eventually emigrated to then West Germany and, a year later, left for California on his own at age 18. A graduate of Brown University on an academic scholarship, he earned his bachelor's degree in Business Economics, while playing football for the school's Division I varsity squad. Lins has held several key management positions in Silicon Valley. For the past 12 years he has been Medialocate's CEO, and has successfully navigated the company through the post-dot com bust years, as well as the most recent economic downturn, while achieving consistent double-digit growth year after year. GALA (http://www.gala-global.org/) is a non-profit organization which provides resources, education, knowledge and research for thousands of global companies.  Medialocate, celebrating it's 25th anniversary this year, has been a GALA member since 2007. Mr. Lins is one of sixteen GALA members who are candidates for the 2014-2015 Board of Directors. Three positions are open, each for two-year terms beginning on January 1, 2014. Each GALA member company will receive a ballot to vote on behalf of their company on Monday, 21 October. Voting will close on Tuesday, November 5th at midnight (PDT).
About Medialocate USA, Inc.
Medialocate, with over 25 years of intelligent growth and continuity in the localization business, has an impeccable staff retention record and an enviable list of client case studies. Virtually all of its project managers have earned MA degrees in Translation, Interpretation, or Localization Project Management from the prestigious Monterey Institute of International Studies (MIIS), a combination of graduate schools in Monterey, California focused on language and cross-cultural business communications. This gives Medialocate clients a distinct advantage as the company's staff understands not only customer language needs, but their business needs as well. Clients say "this makes a world of difference!" To contact Medialocate about your organization's translation needs, call 1-800-776-0857.
###