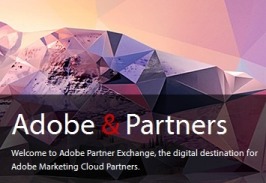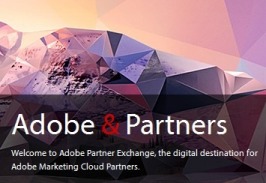 Medialocate USA, Inc., a Language Service Provider (LSP) that furnishes a complete range of global language solutions to multilingual businesses, announced today that Adobe (Nasdaq:ADBE) has selected the company as an Adobe Community Partner
The announcement was made by Stephan Lins, Medialocate's chief executive officer, who explained: "We are constantly striving to provide our customers with solutions that streamline the translation process between their content management systems and the best translations available."
"To that end, Medialocate has become an Adobe Solutions Partner (http://adobe.ly/1esgl5p) which will enable us to implement Adobe Experience Manager (AEM) capabilities into our own translation workflow tools," Mr. Lins said.
Among the many benefits to Adobe and Medialocate customers resulting from this new partnership are to:
Manage multiple language sites with ease
See project status and cost virtually right away via dashboard interface
Streamline content translation workflows with import/export processes
Allow for smooth content translation capabilities within the AEM application
Securely access and manage projects by company's global teams 24/7
There are tremendous efficiencies available through the Adobe Community Partner program. Its connectivity with client content management systems and LSP translation management tools represents a powerful new supported platform for translation and localization.
Founded in 1988, Medialocate serves the language needs of such global leaders as Salesforce.com, Seagate, Sony, Adobe, Biomet, Dow Corning, Textron, McGraw Hill, and ADP.
Medialocate is honored to hold the European Translation Certification EN15038 through TÜV SÜD America certification services and BSI America which conducts annual audits to provide Medialocate ISO certification.
Medialocate is a member and/or affiliate of:
The Globalization and Localization Association (GALA)
The American Translators Association (ATA)
The European Language Industry Association (ELIA)
The Defense Language Institute Foreign Language Center (DLIFLC)
The Monterey Institute of International Studies (MIIS)
The Monterey Language Capital Advocates Council (MLCA) and
A number of other professional language and business associations
About Medialocate USA, Inc.
Medialocate, with over 25 years of intelligent growth and continuity in the localization business, has an impeccable staff retention record and an enviable list of repeat client case studies. Virtually all of its project managers have earned MA degrees in Translation, Interpretation, or Localization Project Management from the prestigious Monterey Institute of International Studies (MIIS). Medialocate deploys some of the industry's most advanced language technologies and develops customized programs and tools specific to the need of every individual company's needs. This gives Medialocate clients a distinct advantage as the company's staff understands not only customer language needs, but their business needs as well. Clients say "this makes a world of difference!" To contact Medialocate about your organization's translation needs, call 1-800-776-0857.