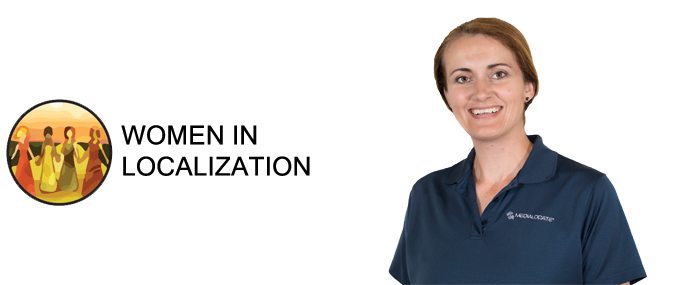 Leona Zacek, Vendor Manager, MediaLocate
Come and join us at the year's first "Women in Localization Meet-Up" at Sony PlayStation in San Mateo this Thursday. Hear from and interact with a panel of localization professionals from Sony PlayStation, Survey Monkey, Juniper Networks, Alpha US, and MediaLocate.
When:                  Thursday, January 11th – 6:00-9:00 PM
Where:                 Sony Playstation, 2207 Bridgepointe Pkwy, San Mateo, CA (map)
Panelists:Silvia Avary-Silveira, Juniper Networks and Co-founder, Women in Localization
Michele Carlson, SurveyMonkey and Chapter Manager, Women in Localization SV
Manuela Furtado, Business Director, Alpha US
Yasmin Vanya, Localization Manager, Sony PlayStation
Leona Zacek, Vendor Manager, MediaLocate
MediaLocate is pleased to sponsor this exciting and informative networking event! Interested parties can sign up for free here:
https://www.meetup.com/WL-SVC/events/234232756/
Panelists will discuss professional resolutions and challenges for the coming years.  Your input is desired and encouraged and a short, anonymous two-question survey is available here:
Hope to see you at the event!