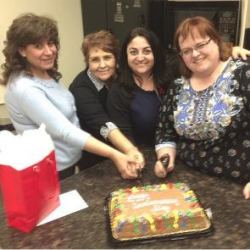 Congratulations are surely in order to four special members of our Medialocate family.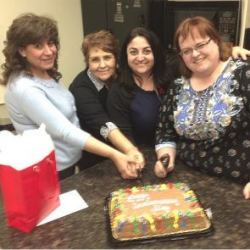 Celebrating 15-year anniversaries with Medialocate are, from left to right:  Vilma Campos, Systems Engineering Manager; Fran Grogan, Office Manager; Ilge Karancak, Chief Financial Officer; and Susie Hanson soon to celebrate 19 years, our Client Experience Manager.
Each has shared their own, unique qualities of personality, professional experience, talents and true teamwork with us and we thank them greatly.
It is because of Vilma, Fran, Ilge and Susie – and all their colleagues here – that Medialocate has been named one of the Best Places To Work in Monterey County, California.
Special note:  We just did the math… with all current employees, the average tenure is almost 7 years.  In an industry beset with employee turnover, this is exemplary!
Once again, Congratulations Ladies…   And Thank You!