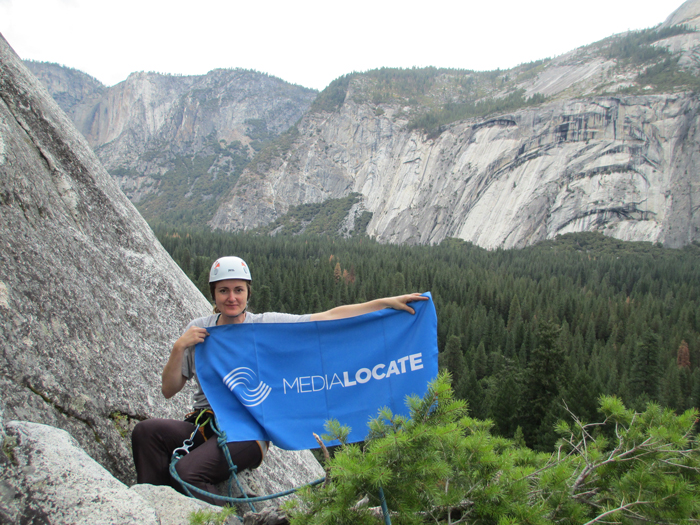 At MediaLocate we don't just connect the world, we also travel it!
As part of MediaLocate's "We speak Human" culture, we wanted to show you the human side of MediaLocate, namely introduce you to a few of the people who make our company what it is. As we now head into fall, let's take a look back at some of the fun places MediaLocate's employees have traveled to this past summer. Come on a virtual world picture tour with us and see what we do when we're not working.
—————
Russia, Kazakhstan

Program Manager, Larisa Makshanova, went on a series of adventures in Russia, including an extreme climb to the summit of Belukha Mountain in Siberia. At 4,506 m (14,784 ft.) it is Siberia's tallest and most difficult to climb peak. Larisa also visited the capital of the Ural Mountains, Ekaterinburg, the capital of the Altai region, Barnaul, the City of Chelyabinsk, and of course, Moscow.
—————
Turkey
"Have no fear, the Cuban is here!" – that's Account Manager Alejandro Sanchez's motto wherever he goes. Alejandro traveled throughout Turkey last summer and is seen here in front of the famous Hagia Sophia in Istanbul, a cathedral from 537-1453, then a mosque until 1931, and today one of Turkey's finest museums. After plenty of art and culture, Alejandro also found an opportunity to let out his wild side.
—————
Salt Lake City
Localization Engineer Dale Eggett, and his wife, Dana, attending the Comic Con 2014 in Salt Lake City, Utah. Stan Lee himself called it the "Greatest Pop Culture Event in the World". Dale said that he simply wanted to brush up on his Klingon, Vulcan, Orcish, and Elvish language skills.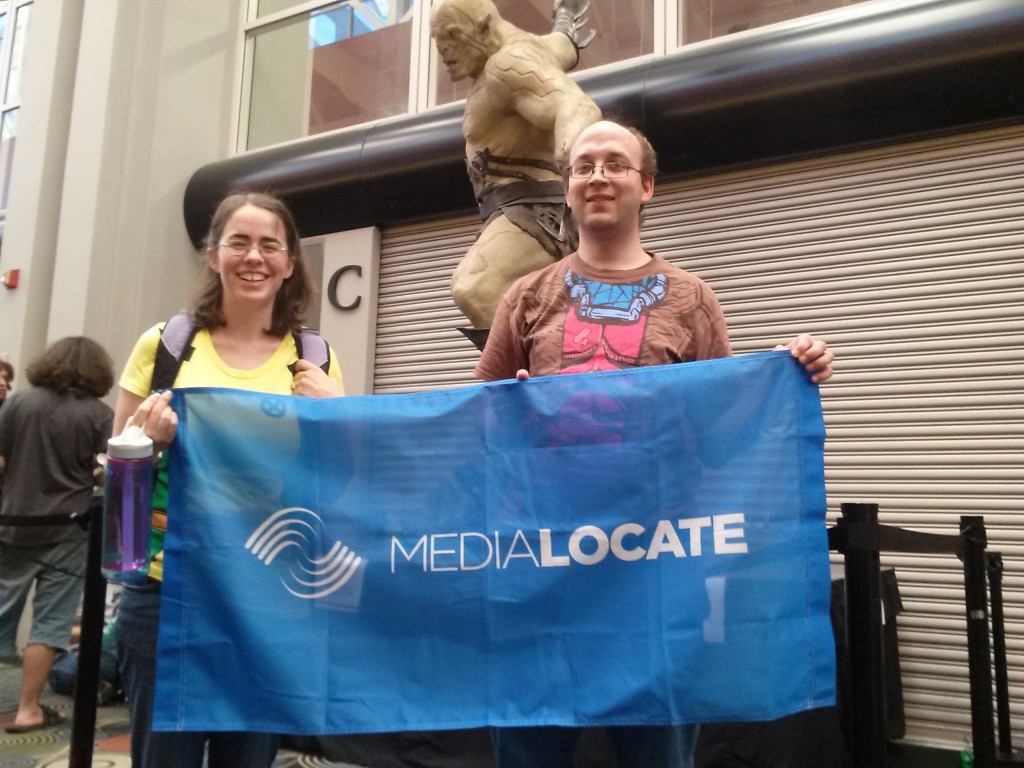 —————
Japan
MediaLocate's flag also found its way to the famous Kaminarimon Gate  (Thunder Gate) in Tokyo via Localization Architect Joseph Hellebusch, who visited the Wind and Thunder Gods there this past summer. Joe speaks fluent Japanese and traveled with his fiancée to Japan to meet his future parents-in-law. Joe was happy to report that there was no thunder or storm during that meeting! Congratulations!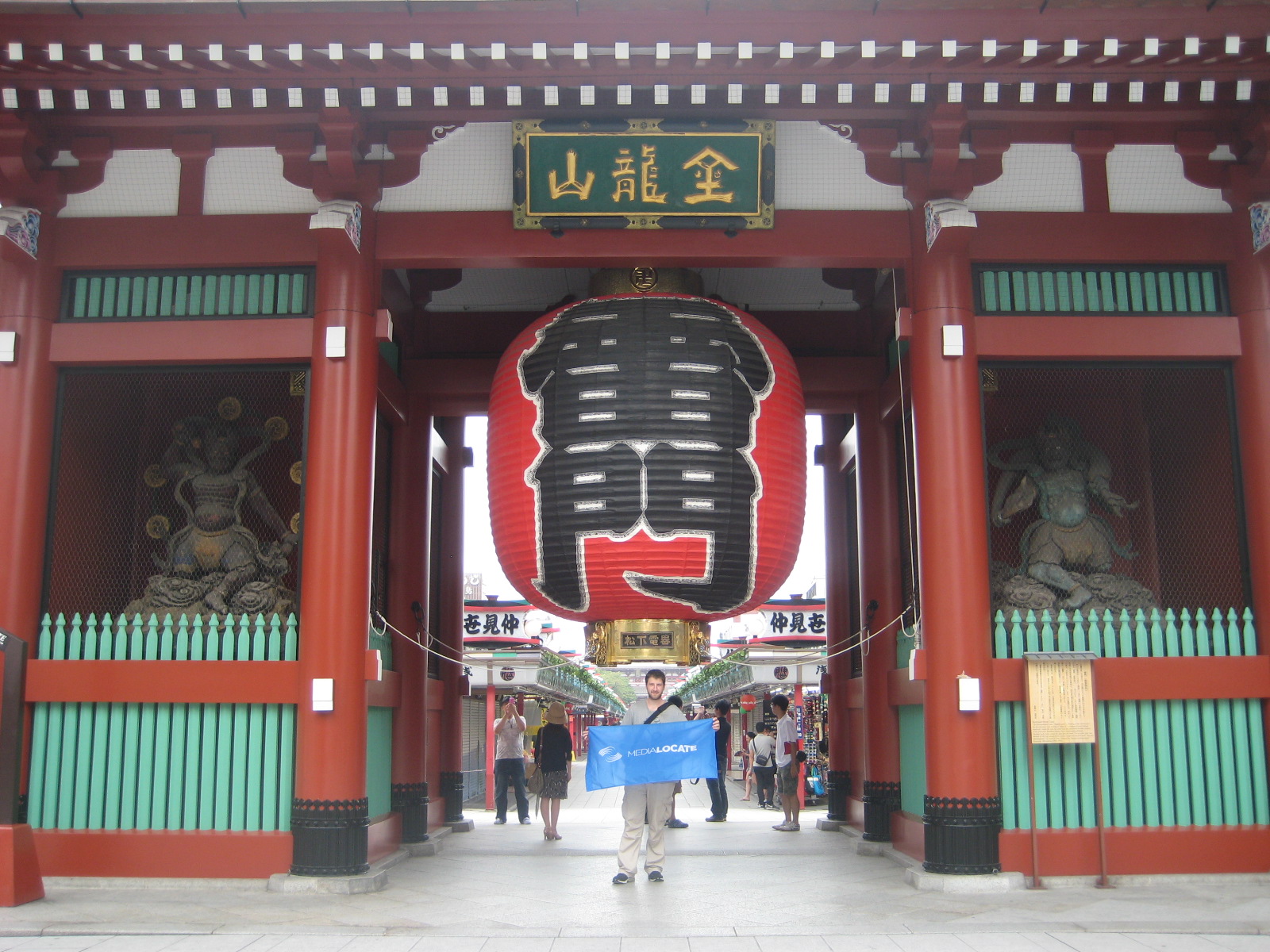 —————
Dublin
During his trip to Localization World Dublin, our CEO, Stephan Lins represented MediaLocate in the Djouce Mountain Flag Challenge in Ireland, climbing the country's second highest peak alongside representatives from twelve other language companies and raising over $15,000 to support severely injured Pádraig Schäler.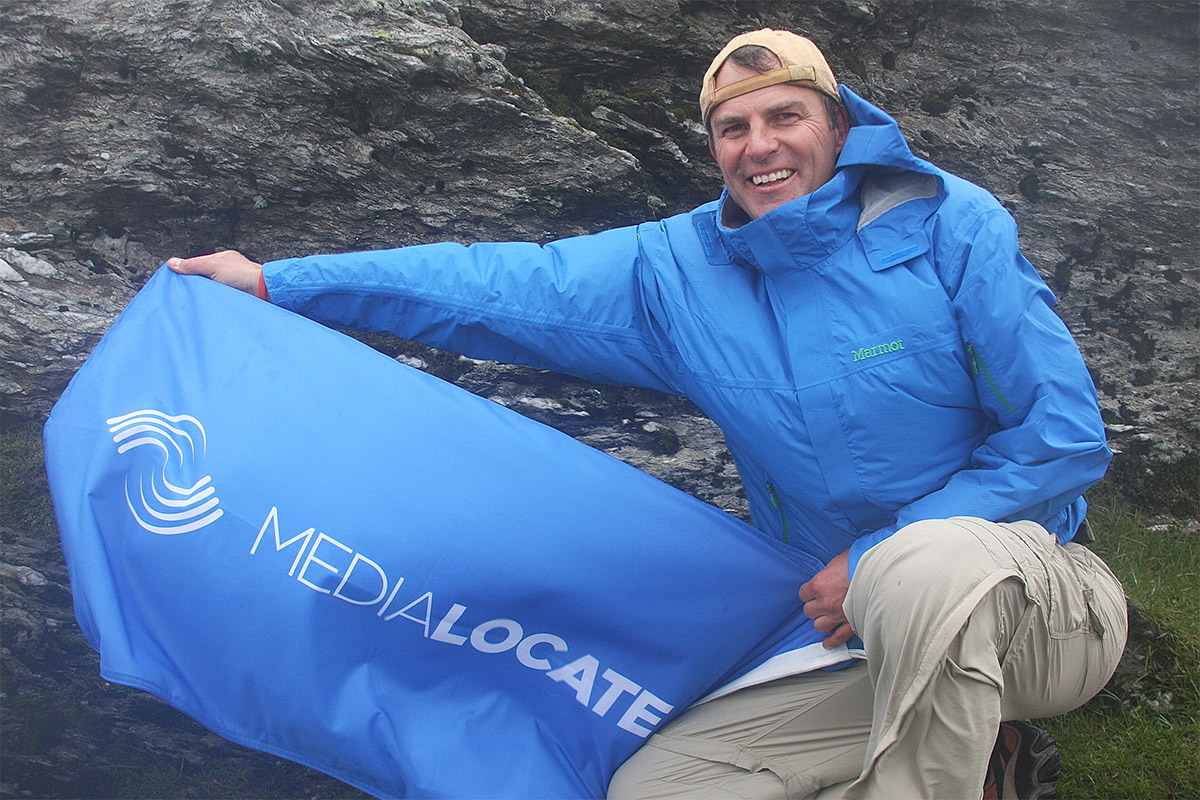 —————
Monterey, Chicago
Classic Car Week in Monterey. For Account Manager Alexandra Treitman, an avid Mini Cooper driver, this means Vintage Car Races at the Rolex Motorsports Reunion at Laguna Seca Raceway. Vroom Vroom!  Alexandra also traveled to Chicago, where she was investigating new office locations for MediaLocate's future presence in the Mid-West.
—————
Hawaii
What would our summer tour be without Hawaii? Our Global VP of Sales, Paul Barlow, made sure MediaLocate was represented on Kauai, seen here celebrating on the 4th of July with his daughter Mary-Kate in Waimea Canyon, the "slightly" smaller island version of the Grand Canyon.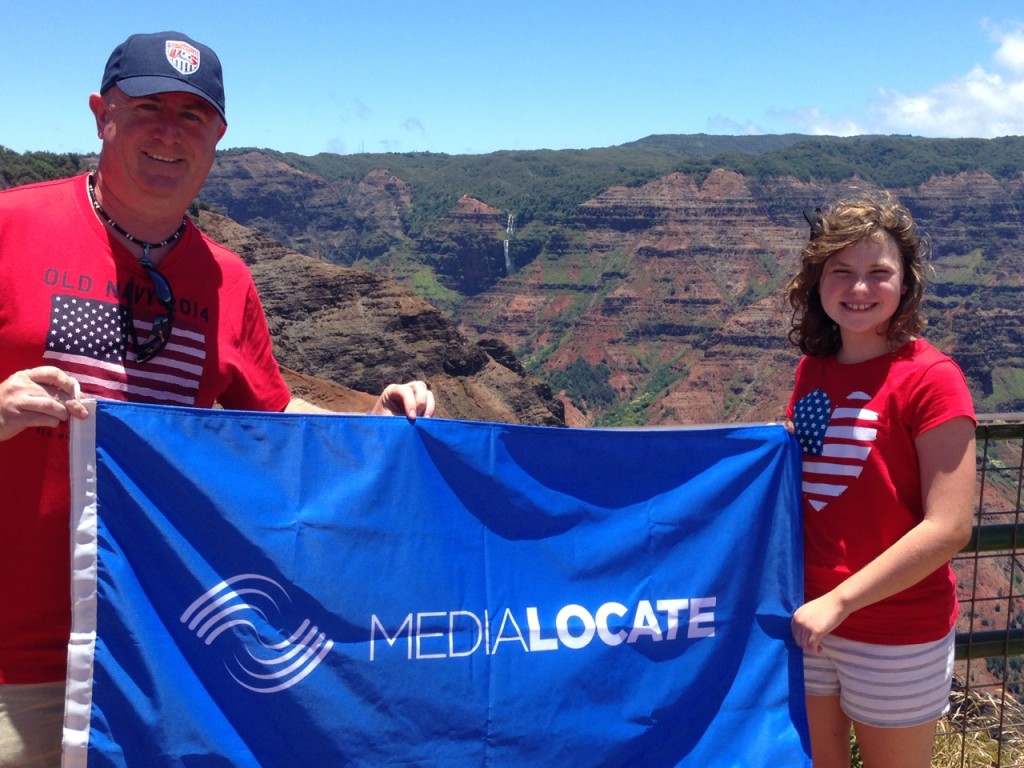 —————
Spain
Tremendous growth for MediaLocate this year meant a lot more projects and a lot more work, which took its toll on our Production Manager, Martiño Prada. However, a long and well-deserved vacation on the beautiful Areacova Beach in Galicia, Spain was just what the doctor ordered. Blue skies, blue ocean, and a blue flag: Life's good for a recharged Martiño!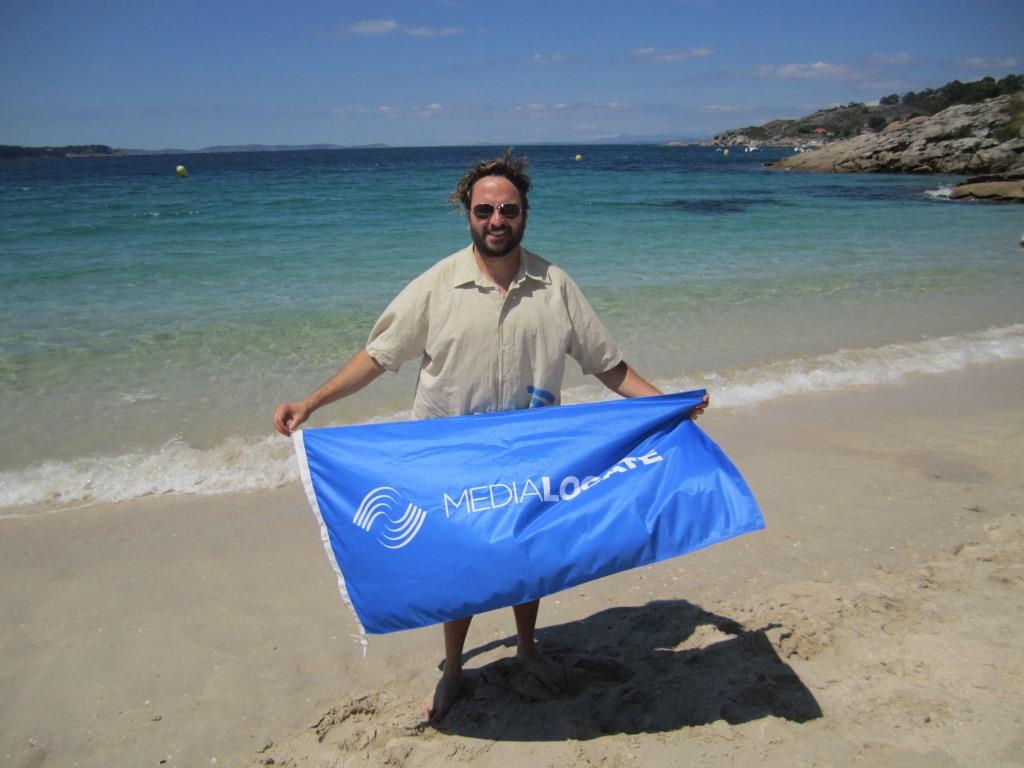 —————
Australia
Our CFO, Ilge Karancak-Splane traveled to Australia for the 105th Rotary International Convention in Sydney's Olympic Park. The event brought together 18,000 Rotarians from over 150 countries with the aim of changing lives by improving literacy, providing cleaner water and better health care, promoting peace, growing local economies and eradicating polio worldwide. Ilge, who is also the Club President of the Monterey Cannery Row Rotary was privileged to personally meet Rotary International President Ron Burton and his wife in Sydney.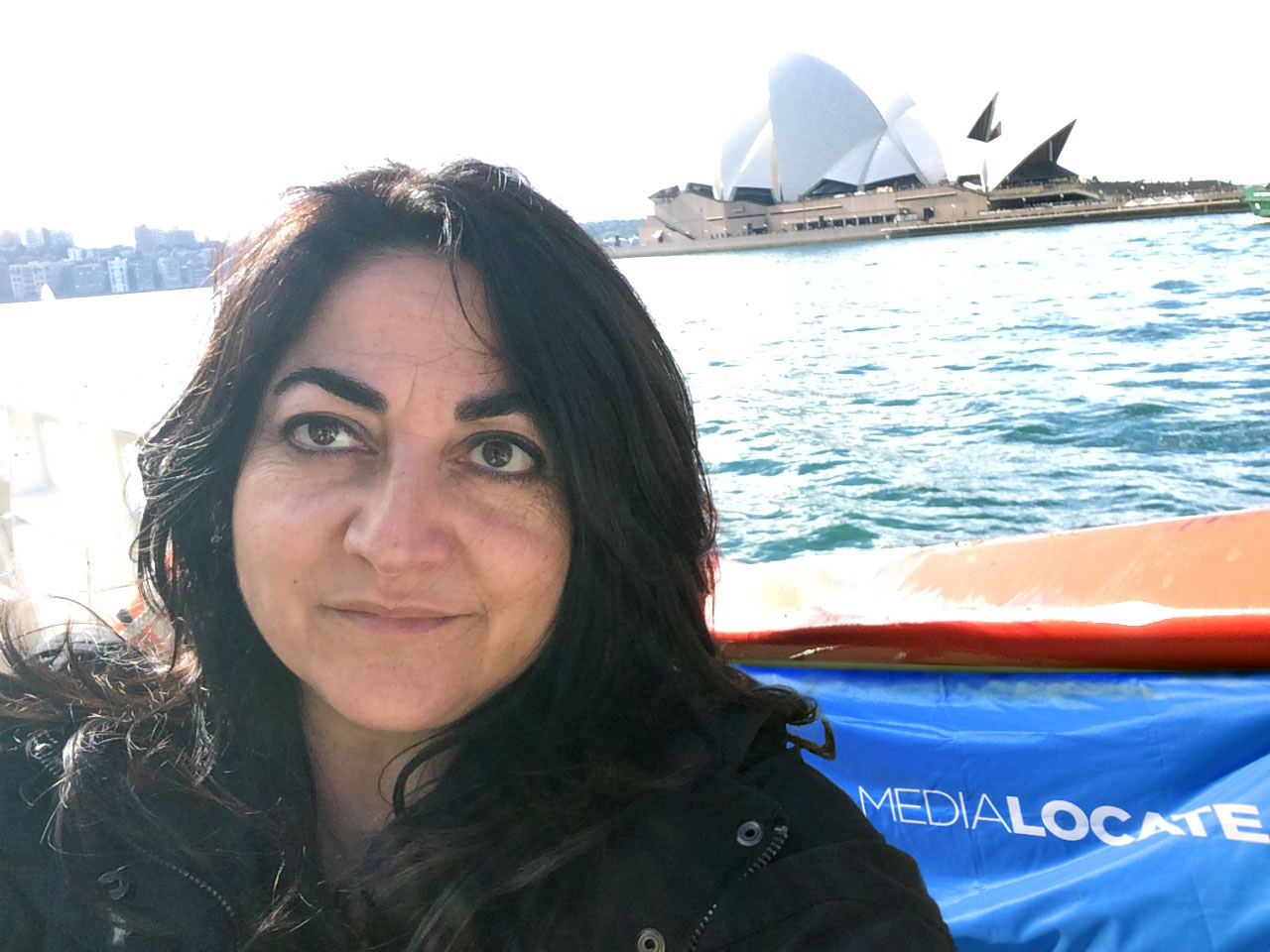 —————
Yosemite
Our Vendor Manager, Leona Zacek, also a passionate rock-climber, took part in Yosemite Facelift 2014, one of the largest volunteer events in the country organized by the Yosemite Climbing Association.  Leona, her family, and about 1,500 other caring climbers helped clean up the Yosemite Valley, and from the looks of things she had lots of fun doing it.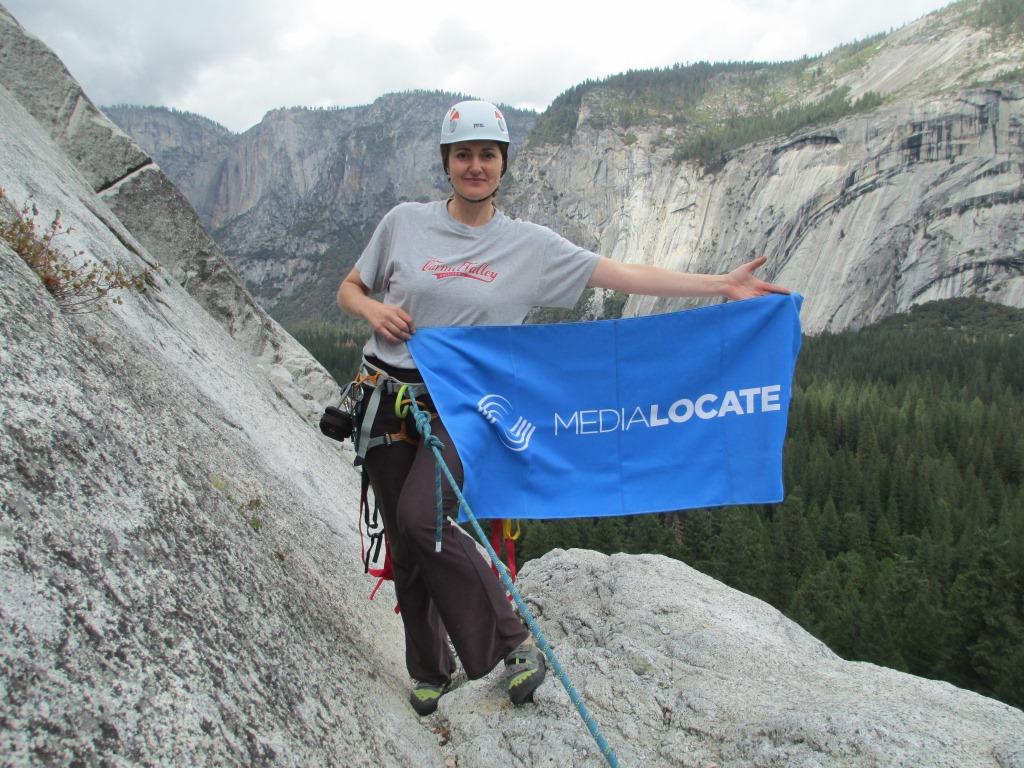 —————
New York
Many of us at MediaLocate are first generation immigrants, from places like Mexico, Germany, China, Brazil, Canada, Cuba, Ireland, Spain, Argentina, the Czech Republic, Turkey, Russia, Korea and the Philippines. The Statue of Liberty in New York holds a very special meaning for us, and even our "German" CEO admitted that he was a little choked up in the presence of "Lady Liberty."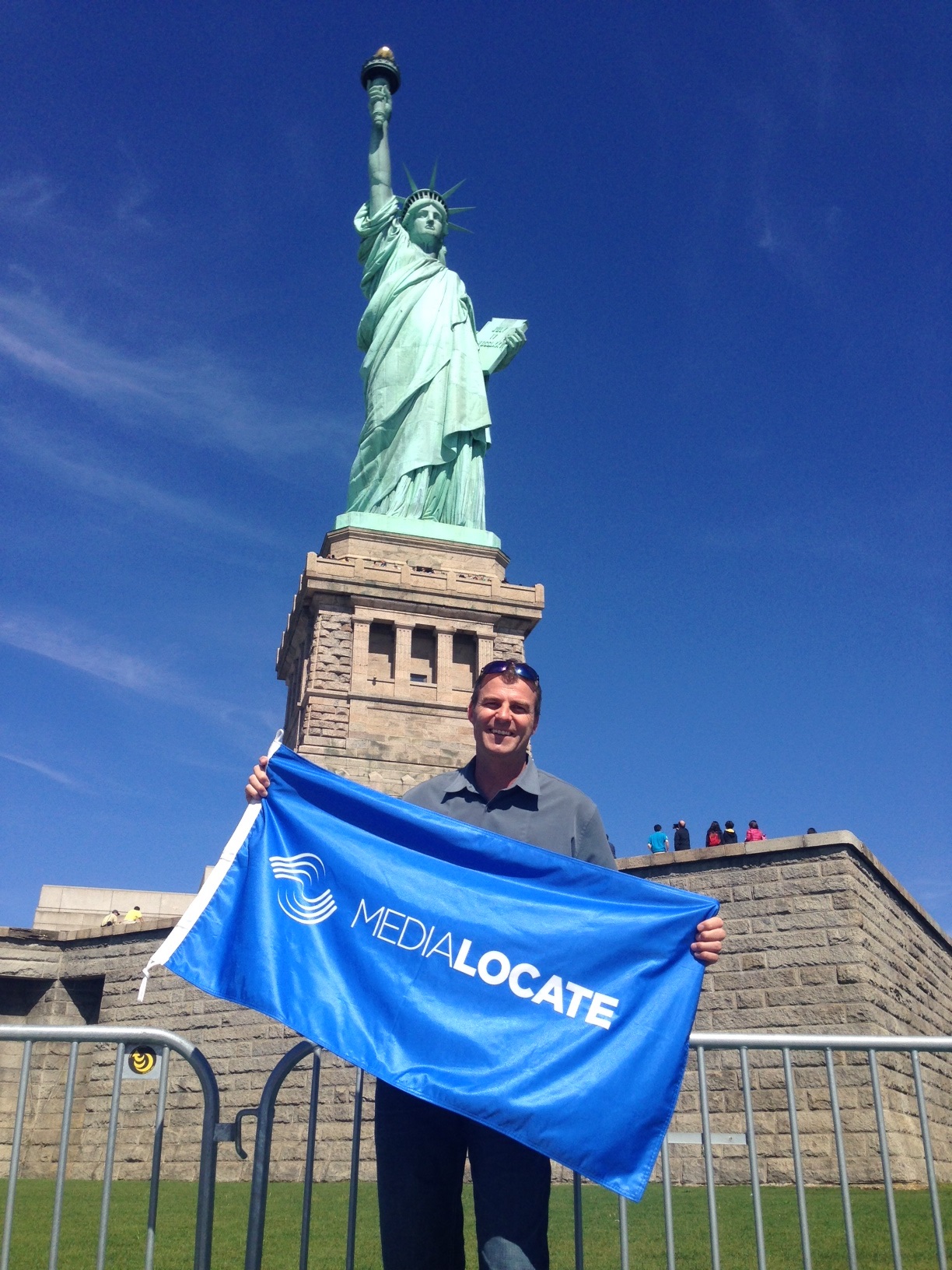 —————
Of course, there are many more stories to tell and interesting places to see, so stay tuned for the next post on "Where in the World is MediaLocate?"
Interested in joining a fun and talented group of people from all over the globe, and live in one of the most beautiful places on Earth? Learn more about opportunities at MediaLocate.