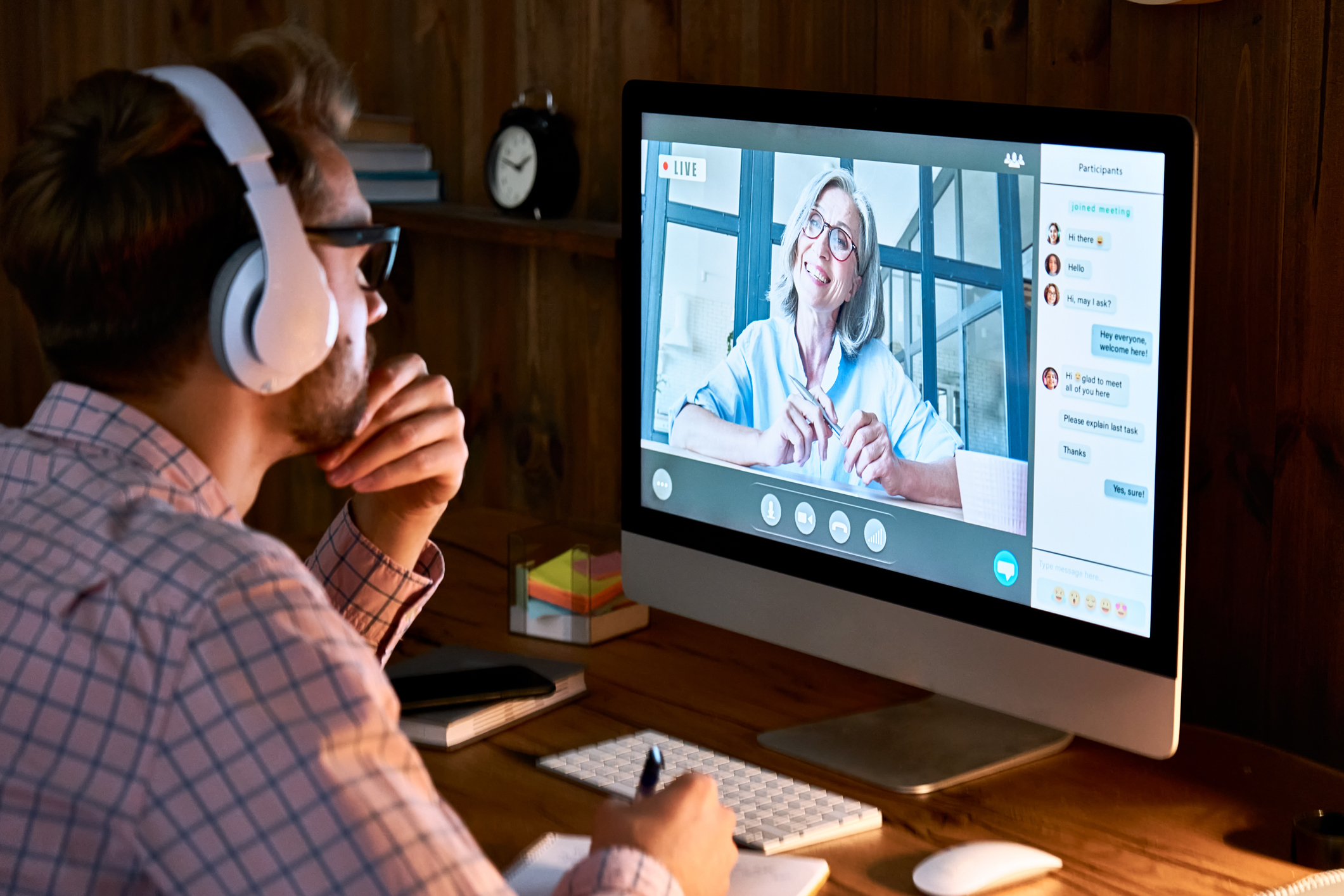 Global e-Learning Made Easier.
Even before nationwide stay-at-home orders, online education and e-learning content was projected to grow significantly. But now, in a Covid-impacted new world that growth is expected to surge to a market size of $1 trillion within the next few years. 
Sophisticated platforms, virtual reality technology, and augmented reality applications makes educational videos more interactive, compelling, and engaging than the traditional classroom setting. People have gotten a taste of what online education could be and even as some employees return to the office, many continue to prefer virtual learning/training over in-person classes. For global companies and organizations, making educational videos that can be watched, re-played, and translated is also significantly cheaper and easier than conducting real-time classes for employees across multiple time zones. 
Make the most of your e-learning multimedia by incorporating these 4 e-learning content creation tips: 
Create from Structure

Create for Global Learners 

Create Additional Text Space

Create with an Experienced Localization Team
1. Create from Structure
Structured content is a way of standardizing content organization. It involves planning in advance so that videos maintain a consistent and predictable format. The more you plan out the content structure (and its localization) before creation, the easier the next video becomes. Viewers know exactly what to expect, and scaling the organization's multimedia development and localization becomes much faster and more cost-effective. 
Structured content doesn't need to be boring. Modern digital tools allow companies to customize pieces of content based on the target audience. You can mix and match these different content pieces to create a multitude of possible e-learning combinations. You can apply VR/AR elements. And you can "gamify" training sessions with incentives and targets. 
2. Create for Global Learners
Localization works best when the base design/structure is more universal. If your content is too culturally or linguistically particular to one area, localizing it for other learners will be more difficult and the end result won't be as effective. 
When planning your e-learning content, keep in mind that hand gestures, colors, and body language can have a variety of connotations. Avoid graphics with embedded language (thus avoiding the attached cost of having to translate them for every language). And try not to use idioms. Phrases like "taking the bull by horns," "staying ahead of the curve," "having a lot on your plate," or "get the ball rolling" are harder to translate. And they might alienate employees of different linguistic backgrounds instead of educating them. 
3. Create Additional Text Space
Depending on the language, the amount of text space required could expand up to 50%. If the base design/structure doesn't provide enough text space, the text in another language may look wonky or out of place. 
Think about how text will look on different platforms and devices as well. A smartphone screen is significantly smaller than a desktop computer. Some users may hold their tablet vertical, while others prefer horizontal. If the text expands, how will that look across different-sized screens?
4. Create with an Experienced Localization Team
Ensure that your entire e-learning or training course is as effective in other languages as its source language by having an experienced localization team at your side. The right localization vendor can advise on multimedia content creation strategies so that your content can be quickly and effectively translated.
The MediaLocate team is built from localization industry veterans who are experts in both language and cross-cultural business communication. We know that global outreach is vital and every company has a unique message. That's why our voiceover, subtitle, transcription, and localized content creation services are tailored to your multimedia marketing needs. 
Summary
We have only just begun to realize the potential of online education and e-learning content. As multimedia technologies and platforms continue to evolve, traditional in-person settings will likely continue to incorporate more and more e-learning tools.
Localization needs will also grow as more and more content is made available to global learners. We recommend investing in localization-friendly training/education content that can be localized for multiple countries instead of spending money developing content for each employee location.  
For more information on training and e-learning content localization, contact [email protected] or call 1-800-776-0857.