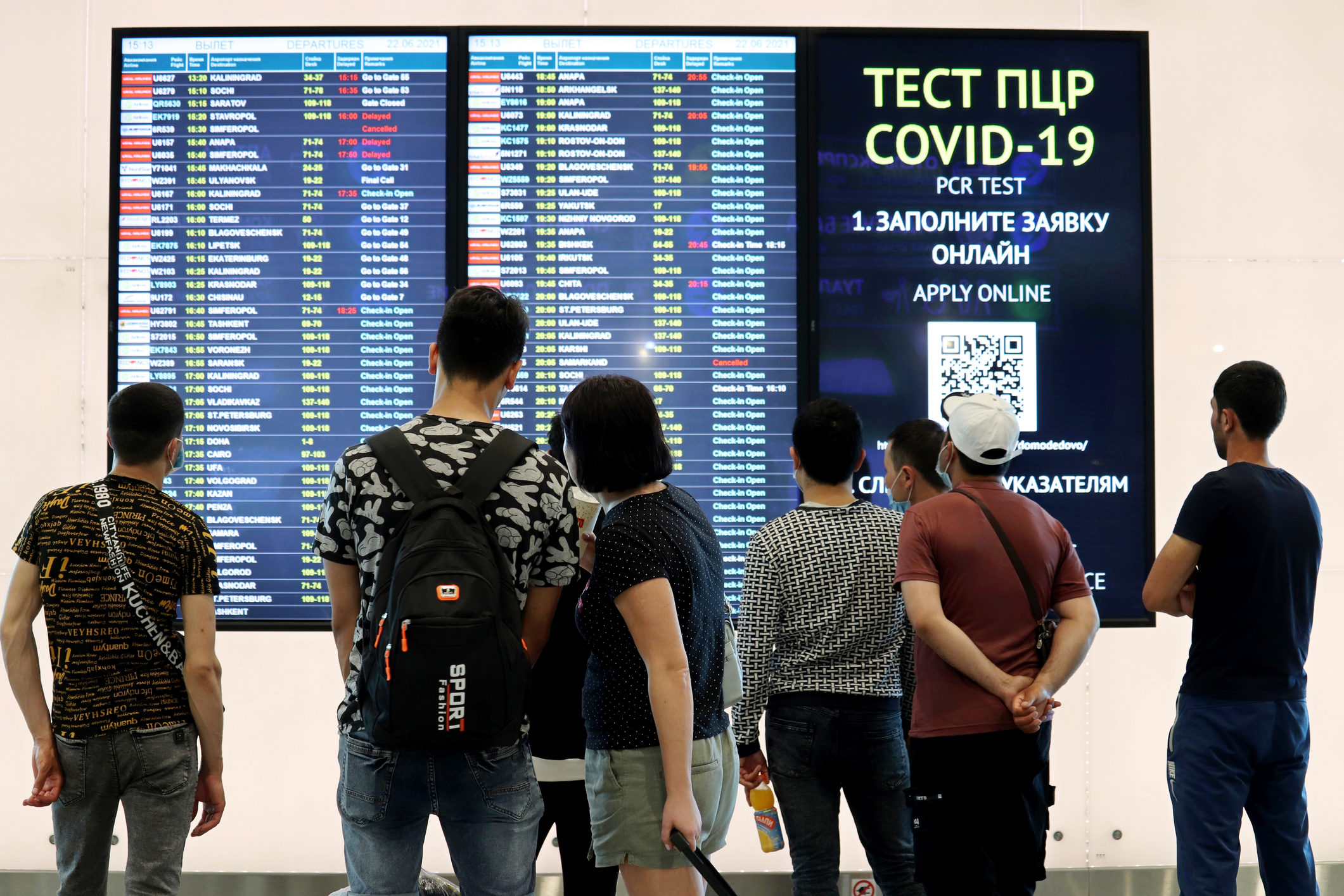 Professional COVID-19 Translations
More and more people are choosing to travel as pandemic restrictions recede. In California alone, the tourism industry is expected to earn $100.3 billion by the end of this year, and return to pre-COVID levels by 2024. Business trips are also resuming, with business travel spending forecasted to reach $842 billion by 2022 and fully return to pre-COVID levels by 2025. 
But make no mistake, we're not "back to normal" just yet. In fact, global travel remains deeply impacted by Covid and a return to normal is not expected until 2023. So for now, COVID protocols abound, and different countries, territories, airlines, hotels, shops, and restaurants will have their own set of requirements. Add multiple languages into the mix and traveling can quickly become overwhelming. If you have taken a trip to Europe recently,  you may have experienced all sorts of inconsistencies and misunderstandings with regards to COVID protocols. And not knowing what you are supposed to do is both frustrating and unsafe.
For the travel and tourism industry, highlighting your destination's differentiators and marketing regular services is no longer enough. Language is a vital part of the Covid response. Companies must earn the trust of their travelers by helping them navigate complicated travel requirements and by providing them with safety assurance.  
Enter professional translations. 
Inform and Reassure Existing Customers
Trips, whether for business or leisure, require much more planning and preparation than they did in 2019. Tourism bureaus and travel agencies will need to provide enough information for their customers to better determine where, when, and how to travel.  
You can make the "traveling during COVID-19 experience" seamless and clear by having prepared answers to questions like:
What documents do I need to travel to this destination?

Are there any requirements/protocols upon arrival at this destination (proof of vaccination, testing, quarantine etc.)?

What health measures and hygiene protocols are in place?

Are there any restrictions currently in place (cancelled events, limited capacity, special operating hours, etc.)?

Is public transportation available?

What documents do I need to return home? 

Is there a testing facility?

What happens if I contract COVID-19? 
Making this information as accessible as possible across multiple languages is imperative. Professional translation services can ensure that all customers (domestic and international travelers) are properly informed about what steps they need to take in order to have a safe trip. 
Don't want to enlist professionals? You may get a spotlight on channels like this news network where they've compiled a list of truly bad government COVID translations. 
Here's a sample:
Making COVID and vaccine information readily available also helps prevent the spread of misinformation. There's a great initiative in Australia to develop a vaccine glossary for non-English speaking Australians and visitors. The glossary will be distributed in 31 languages, including Arabic, Farsi, Hindi, Swahili and Tibetan–more evidence that professional translation in the tourism industry is a net positive. Travel agencies and hotel chains earn the trust of their customers, customers are better informed, trips are made safer, and content reaches more people. 
Connect and Resonate with New Customers
A good translation service can help enable a hassle-free travel experience. A hassle-free travel experience then makes travelers much more likely to write a positive review or recommend the destination/accommodation to other people. Today's tourist or business traveler centers their research on the internet–review sites, travel blogs, social media influencers, etc.
You want to ensure that your company goes viral for the right reasons, not because of some bad customer experience or a clumsy (maybe comedic) mistranslation like the ones below.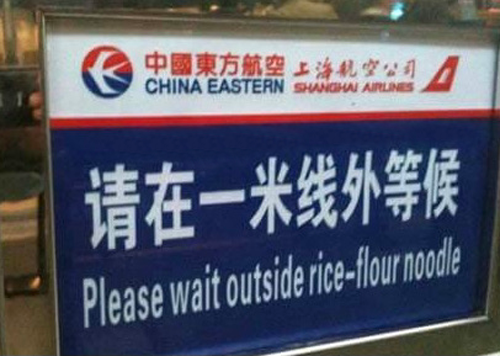 (* The Awesome Daily, sillylinguistics.com, )
Beyond good reviews, professional translation makes a business more visible. It turns good content in one language into good content across dozens, while still preserving brand tone and message. Websites, blogs, tourist guides, and online brochures would be appearing in multiple search engines around the world, greatly improving SEO. Simply put, people are more likely to visit a website if they can access necessary information in a language they understand. 
Potential travelers are already online planning their trips. You might as well offer them content in other languages. It won't hurt and could very well be a huge asset.
Summary
Different areas and businesses have different COVID protocols in place. Navigating the minefield of vaccinations, social distancing, and mask wearing is hard enough without involving international airline and hotel regulations. Having to decipher what's needed for a trip now becomes time-consuming and frustrating. 
Professional translation cuts through the confusion by providing easy to understand information for all customers. And beyond pandemic needs, a translation service ups the visibility of existing content, enabling businesses to reach more potential customers. 
The MediaLocate team is built from translation veterans who are experts in language and cross-cultural business communication (and who love to travel). We know that global outreach is vital and we understand the importance of good information. That's why our translation and localized content creation services are tailored to your particular needs. 
For more information on tourism translation and content localization, follow our blog, contact [email protected] or call 1-800-776-0857.