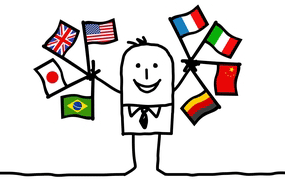 Improving your website's ability to be found by Google searchers is increasingly a top priority around the world. This article by Patrick Del Rosario, a Filipino business and finance blogger for Translationblog.co.uk explains why search engine optimization, or multilingual SEO, is important in all the languages your customers speak.
"We live in a world with a global economy.
"How many times have you heard that one? It's a cliche that's becoming increasingly true, especially for those who engage in business over the internet. In a global market, you have to reach as many people around the world as possible or risk missing out on a large number of potential customers.
"Many companies lose some of those potential customers by setting up their search engine optimization, not in multilingual SEO, but in only one language.
"The default for many businesses is to create an English-only SEO campaign because so many people around the world speak the language. What most people don't realize is that 75 percent of the world doesn't speak English at all, and only about five percent of all internet users in the world use solely English-based sites. Instead, they prefer searching for information using their native tongue.
"This translates (no, that's not a pun) to a potential loss of up to 95 percent of would-be customers!
"Clearly, that is a number that's just plain unacceptable. But what's the answer? A multilingual SEO campaign.
That means translating your website content into as many of the most popular languages worldwide as you can so that you are able to attract "local" business from around the globe. Of course, that's easier said than done, because language translation is rarely a 1-to-1 process. Here are several issues that you may run into when trying to utilize a multilingual SEO service."
Read the rest of this TranslationBlog.co.uk article here…
Special thanks for imagery provided by EvolvingWeb.ca
Have questions about localizing your website with proper search engine optimization?
Contact Medialocate at 831-655-7500 or
Email: info@medialocate.com
---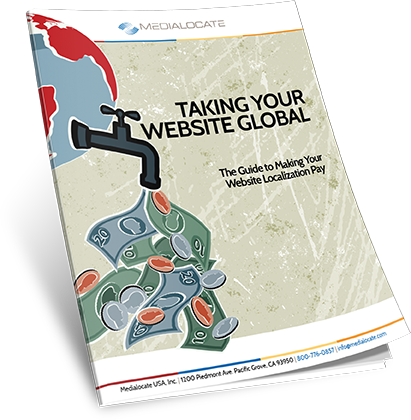 Learn the fast, efficient, and most effective way to translate your website
and online content into additional languages.
---