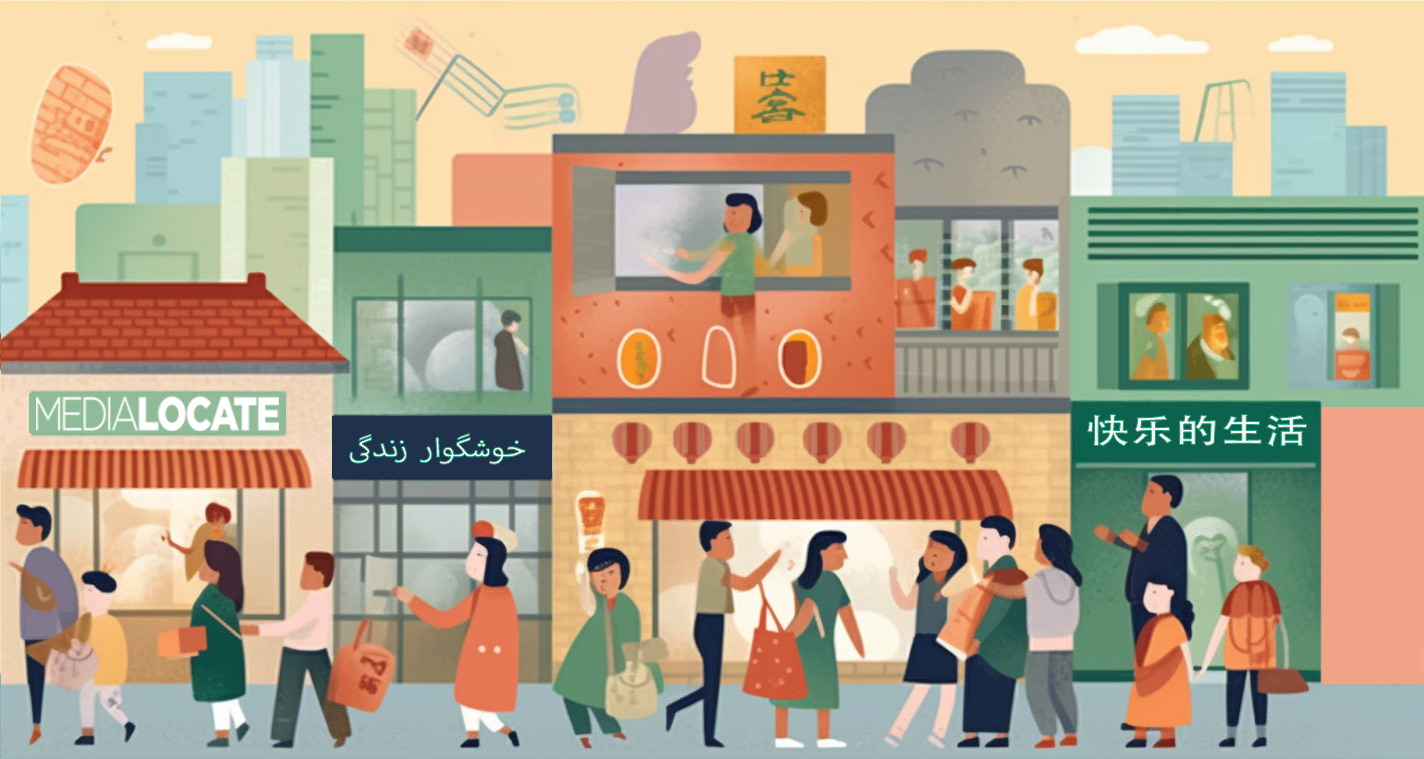 Boost your globalization budget. Leverage seven insightful money-saving tips for your localization projects from localization professionals! MediaLocate experts are sharing a few strategic pieces of advice on how to enhance efficiency and reduce costs effectively in your localization projects. Read our tips on utilizing original source files, understanding content types, employing translation memory, and leveraging business intelligence. Check also MediaLocate's recommendation on streamlining your localization projects with APIs, shifting from individual projects to a monthly program, and adopting custom automation tools.
Optimize Localization Source File Usage 
Instead of relying on PDFs, clients should provide localization service providers with the original source files used to create the final document or video. While useful for reference, PDF files are not source files. They usually originate from applications like Microsoft Word or Adobe InDesign. By providing source files, clients eliminate the need for your localization company to extract text from PDF files, translate it, and create localized documents from scratch. It's a time-consuming and expensive process that can alter the original text in ways that could be very difficult to detect. This direct approach also applies to videos and images. For example, instead of sending screenshots, jpg, or png files, clients should send Adobe Photoshop or Illustrator files in psd or ai format. Similarly, clients should send the video project from Adobe Premiere or in their preferred video editing software format instead of raw video. This practice allows localization experts to localize content more efficiently within its native software environment. Better quality at a reduced cost!
Distinguish Content Types 
Content varies in form and purpose. While professional human translation is the best choice for some content, other types may warrant a different approach due to the high volume and costs. Those types include knowledge base articles, generic product documentation, and user-generated content. Consider post-editing machine translation (PEMT or MTPE) to balance quality control and cost. This hybrid process involves initial translation via a machine translation engine, followed by a professional translator fine-tuning the output to meet quality standards. Localization service providers typically offer PEMT at a fraction of the cost of traditional translation, and it also expedites the process, making it an excellent choice for your tightest timelines.
Leverage Translation Memory for Your Localization Project
Clients often possess some translation experience before engaging a localization service provider. For instance, regional marketing teams may have provided ad-hoc translations. To use these valuable translation resources, localization companies can leverage the full power of a tool called translation memory (TM). TM is a database of translated sentences, and sentence-like units (headings, titles, or elements in a list). Localization service providers (LSP) can help you collect and align such translations and keep them in a TM for future use, a service known as "TM Alignment." This process can result in significant cost savings and ensure consistency with previous translations.
Harness Business Intelligence
As management expert Peter Drucker famously said, "What's measured improves." However, measuring localization processes can be challenging. The good news is that many top-tier localization service providers, such as MediaLocate, can give you access to an intelligent client portal that provides valuable analytics of the localization process. These tools allow clients to view the status of current projects, expenditure on various languages, and savings achieved through translation memory usage. Using an intelligent client portal, clients can gather crucial localization intelligence to optimize their budget allocation for mission-critical projects and reduce spending on others.
Automate the Localization Workflow
Traditionally, a client sends files for translation, and a localization engineer prepares and launches them in a translation management system (TMS). Yet, the clients can easily automate this process by sending the files to translate through an automated workflow, usually built on a shared software solution or custom-built and based on an API (Application Programming Interface). When a client sends files via the automated workflow, the project becomes immediately visible to translators without an intermediary. Adopting workflow automation solutions to share translation projects on-demand can extend your localization budget by eliminating the time-consuming file preparation and launch work.
Transition from Localization-Project to Localization-Program 
Continually sending individual projects can be time-consuming, costly, and confusing. Instead, it would help if you considered establishing a monthly retainer for your localization program. All project files submitted during a month are grouped into a single project for that particular month. Then, rather than preparing and tracking 20 individual estimates and projects, there will only be one. We have often experienced how this approach simplifies accounting and project management. It also enables your language service provider to pass along cost savings and improve your localization budget's bottom line.
Embrace Localization with Custom-Built Automation Tools 
Some projects present unique complexities. For example, here at MediaLocate, one of our Silicon Valley localization clients required unique marketing text translated into 72 locales. The entire project resulted in over 5,000 translated Photoshop files. This process, which previously took nearly a month, was streamlined and automated by our localization engineers. It was reduced down to just a few days. Consider implementing custom-built automation tools for your project. This strategy can reduce costs, minimize error-prone human touchpoints, and enhance project timeline agility.
Conclusion
Managing localization projects while staying within budget could be challenging. Following MediaLocate money-saving tips for localization is the first step to saving time and money while streamlining the localization process. The next critical step is selecting and working with a skilled and reliable localization partner.