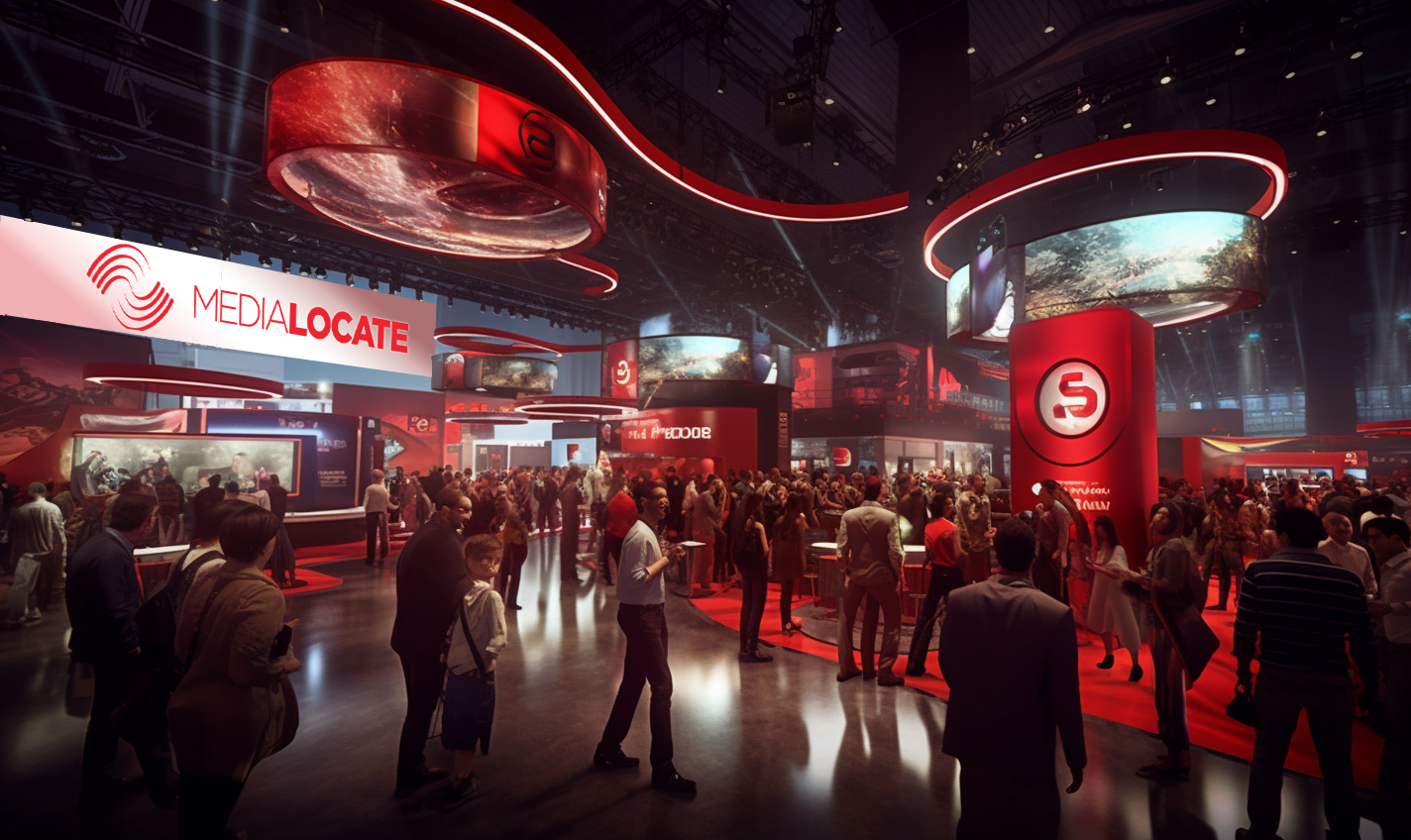 Last month, MediaLocate was at the 2023 National Association of Broadcasters (NAB) Show in Las Vegas. The show confirmed the many innovative industry trends we constantly monitor. New trends that are already reshaping and redefining the broadcasting industry. Among the most notable were the advancements in AI use, remote and on-set virtual production, and the increased demand for subtitles and captions.
Artificial Intelligence: From Hype to Usability in Broadcasting
Among all emerging trends in Digital Media, Artificial Intelligence (AI) use was a standout in Las Vegas. It demonstrated remarkable improvements in areas such as transcription and subtitling. In addition, the industry has witnessed the emergence of tools capable of generating graphics, images, and even replicating voices. These AI tools require substantial training data to produce effective results. However, according to our tests, they have crossed the threshold from hype to usability, marking a significant milestone in the industry.
Revolutionizing Remote Work: New Tools for Synchronized and Efficient Video Production
Remote production also took center stage with many exhibitors, with new tools now available to synchronize files, folders, and workflows. These tools are tailored for remote video production teams, offering multi-user editing and intelligent file management. In addition, they can be embedded directly into software like Adobe Premiere and After Effects, our clients' most commonly used pieces of software. Finally, while running within Adobe tools, they provide a lightweight file-synchronization solution by creating proxies on the fly for quicker network transfer. We certainly see this development as a game-changer, especially in the era of remote work.
The Rise of On-set Virtual Production
On-set Virtual Production, pioneered by ILM as "StageCraft," was another highlight that caught our attention. This technique involves creating backgrounds and set pieces that span an entire set using LED walls, such as the ones provided by Planar. Although these walls are still relatively expensive, they are scalable into more modular setups. This means actors can be filmed against a super high-resolution background that can be synchronized to the scene, eliminating the need for green screens. As a result, the actors on the set can react to a tangible background. Also, the final product can use the high-resolution output, enhancing the overall quality of the production.
Growing Demand for Subtitles and Captions: The Interplay of AI and Human Input in Enhancing Accessibility
Lastly, this event confirmed the surge in demand for subtitles and captions. The Federal Communications Commission's (FCC) pressure on content producers to make their content accessible. FCC has been pushing for those critical accessibility improvements since 2010 with the 21st Century Communications and Video Accessibility Act (CVAA).  Thanks to AI, we now have the right tools to support us in creating these subtitles and captions. However, human intervention is still required to feed the AI with the necessary files and catch and correct unavoidable AI errors. This trend underscores the importance of accessibility in content production and the symbiotic relationship between AI and human input. It also confirms the critical role localization service providers will continue to play in ensuring the quality and trustworthiness of captions and subtitles across all media.
Conclusion
Seeing how these trends evolve and revolutionize the industry will be fascinating as we progress. MediaLocate will continue to monitor those trends, validate new tools as they become available, and keep you updated. In conclusion, the 2023 NAB Show was a testament to the rapid advancements in the streaming and broadcasting industries.
Working with a solid and reliable professional partner skilled with all sort of media, like MediaLocate, will allow your company to take advantage of the custom production and localization processes for your projects.