Medialocate Sponsors MIIS 2013 Student & Alumni Career Fair
---
---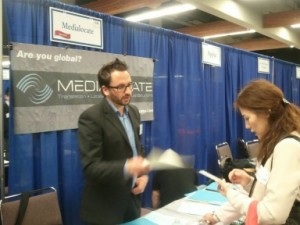 Pacific Grove, Calif. – (April 2, 2013) – Medialocate USA, Inc., a leading translation and localization service provider headquartered on Central California's Monterey Peninsula, sponsored the Monterey Institute of International Studies' (MIIS) Career Fair for the 12th straight year. The Fair is held each year in the early spring exclusively for MIIS students and alumni.
In its official post-Career Fair statement, MIIS said:
"Thank you so much for participating in the entire day of activity to engage our students, alumni, faculty, and staff. About 500 MIIS students and alumni visited Career Fair 2013. At a time when career fairs across the country are fading, the sparks still shine here in Monterey—with much thanks to you as employers, panelists, presenters, and sponsors!"
Each year Medialocate recruits new interns and project management candidates and this year, as a result of the company's growth, expanded its internship program by extending MIIS alumni a number of employment letters-of-intent.
"Virtually all of our project managers have earned MA degrees in Translation, Interpretation, or Localization Project Management from the prestigious Monterey Institute of International Studies (MIIS)," said Medialocate CEO, Stephan Lins.
"MIIS is a combination of graduate schools focused on language and cross-cultural business communications. Having MIIS-trained professionals throughout our organization gives Medialocate clients a distinct advantage as our staff understands not only customer language needs, but their business needs as well," Lins added.
To learn more about this year's MIIS Career Fair, and plans for the 2014 Fair, visit the graduate school's page here .
About Medialocate USA, Inc.
Medialocate, with 25 years of intelligent growth and continuity in the localization business, has an impeccable staff retention record and an enviable list of client case studies. To contact Medialocate about your organization's translation, website and software localization, or audio and video production needs, call 1-800-776-0857.
###
Contact Information:
Stephan Lins, CEO
Medialocate USA, Inc.
1200 Piedmont Avenue
Pacific Grove, CA 93950 USA
Phone: 1-800-776-0857
Email: info@medialocate.com
OUR BLOG: ONE WORLD
November 26, 2018
Best Language Selection for Global Markets: Where and How Should You Invest? Guest blog post by Ben Cornelius, Senior Globalization Consultant When asking "What languages should I localize into for the greatest benefits?" the short (albeit frustrating) answer is most often, "it depends". It's true: Communication is key to gaining market traction for all products and […]
FREE guides
How well does your branding travel?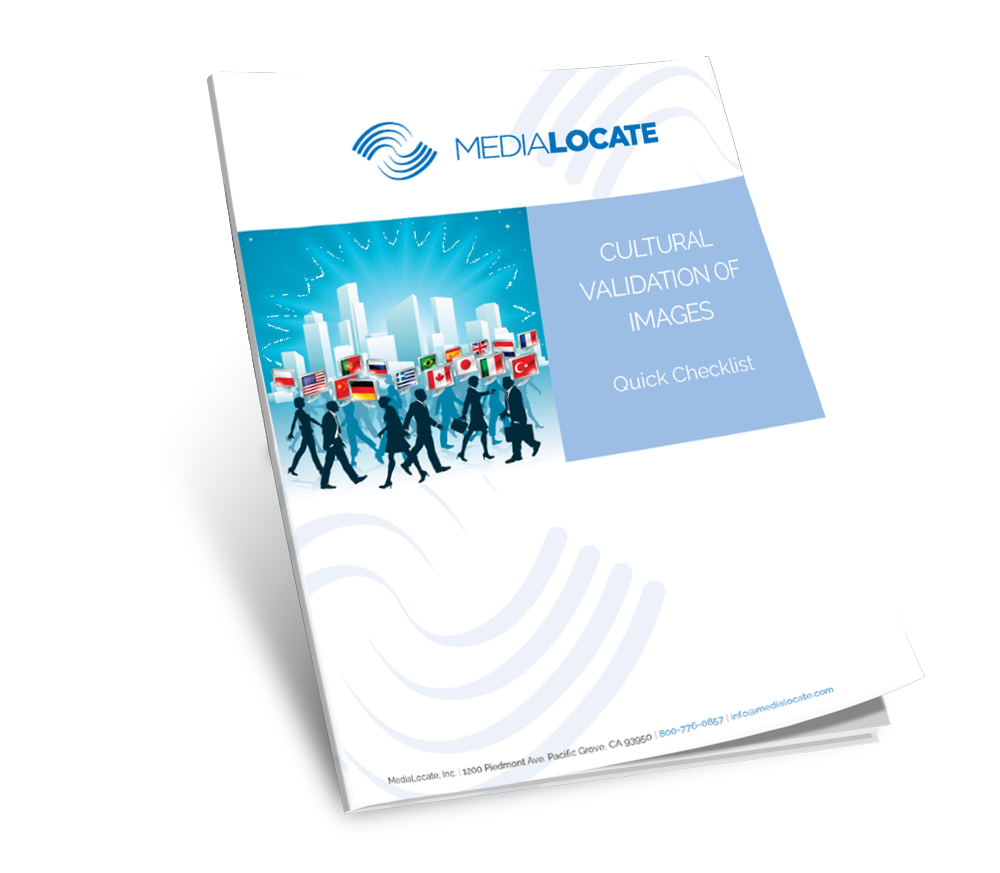 Stay in the Know
Sign up for the latest MediaLocate news.