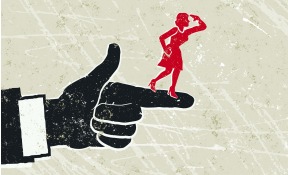 Welcome to the fourth installment of Medialocate's "Quick Tips" series.  "Quick Tips" answers questions we often hear from our customers.
If you've had these same questions about translating your website, marketing materials, product labeling, software interfaces, or just about anything you need in other languages, we hope you'll find these quick tips useful, and come back for more.
By the way, these answers are from our quick-reading guide, "The Right Language Service Provider Will Grow Your Business," packed with ways to select the right LSP the first time.
---
Quick Tip #4 – Before falling for the lowest priced vendor, read this first!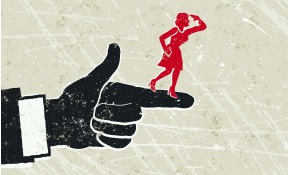 Question: "With so many choices, how do we pick the right language service provider (LSP) for our organization?"
Answer: Fully understand the following differences between LSPs and make a smart choice.
These suggestions will save you time, money and aggravation.
If you're selecting an LSP for the first time, you'll be glad you've taken the time to read this article (and this guide) and make a smart choice.
If you're shopping for a LSP all over again, obviously you can't reclaim those lost hours or cure headaches of the past, but with careful consideration, hopefully you'll go through the process for the last time.
Should you price shop?
Don't even think about it.
A wise person once said:  "If you think it's expensive to hire a professional to do the job, wait until you hire an amateur."
As with considering any service, long-term value is a far more important measure of ROI than price. If you believe translation services are a commodity, this article is probably not for you.
In fact, a translation company capable of wooing would-be clients with cut-rate fees is likely to unpleasantly surprise you with inferior, or even, ineffective results.
The materials you'll trust to your LSP are directly linked to your company's sales and global reputation. Skimping is shortsighted.

Action?  Hire the best.
Where do you begin?
Your first order of business is to identify your needs. Consider the following:
The quality of the translations needed
Language requirements
Turnaround times
Company growth plans
Technology requirements
Value-added services
Pricing structure
Action?  Know your priorities and create an RFP calling for specific answers to each of your questions.
Who should you trust?
Without exception, trust only accomplished professionals.
It's fair to demand your translators have many years of industry experience as well as advanced academic degrees and accreditation from the American Translators Association.
Action?  Reread the quote above about pros and amateurs, then ask for detailed credentials.
Reminder!
The Guide behind this article also includes a list of smart questions to pose to a prospective partner in your request for proposal (RFP). Get your free guide here.
Have more questions about how to pick the right language service provider?
Call us at 1-800-776-0857 and visit our "Why Medialocate?" page here…