Caution: The True Costs and Traps of Distributor Translations
---
Posted by MediaLocate | Content Strategy, Cost Savings, Global Branding, Global Marketing Strategy, Globalization, language localizaiton, Language Service Provider (LSP), Legal, Local Markets, Translation, web translation, website localization | No Comments August 7th, 2013
---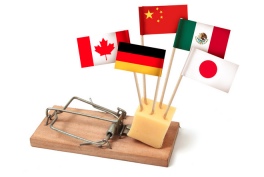 Deciding to use distributor translations when marketing in a foreign country can turn out to be a trap that is hard to escape.
Entering new global markets is exciting. New markets mean new opportunities to increase your customer base, your sales, and your bottom-line profits.
On the flip side, expanding internationally also has its challenges. New markets also mean new cultures, new languages, and new legal systems.
What seems clear and straightforward in the U.S. like writing, editing, and producing your marketing materials, contract agreements, packaging labels, or website can be downright dangerous to your business' entry into another country if done incorrectly.
Why "dangerous"?
There are naturally certain costs involved in hiring a quality language service provider to professionally localize your printed, recorded and online materials into other languages.
You could be tempted to save some of those costs by relegating the translation process to your international distributors.
Distributors "know" the culture and language of their market, you might assume. Who better to turn your English-language technical and marketing documents into their own languages, right?
Before you decide to off-load your localization duties to your international distributors, take a few moments to ask yourself these questions:
Value and Quality Guidelines – Do your distributors have the same quality standards that you have? Are they likely not to take the time you would take in creating high quality media for your new market?
Alliance Value – How much do you value the relationship you have with your distributors, and what effect could asking them to take on the added localization burden have on that relationship?
Accuracy and Consistency – Do your distributors normally translate materials for their U.S.-based clients? Do they use such tools as translation memory in their localized documents? Without it, they won't have the critical advantage of consistency, speed, and a systematically growing data base of your company's terminology, branding and style.
Distributor Bandwidth – Do your international distributors really have the time for continuous updates, website customizations, and increasing translation volumes during peak sales periods? After all, shouldn't they be selling? Not getting distracted by the time-consuming minutiae of translations?
Control – Will having distributors do your translations leave you with little or no control over quality, scheduling and release dates? Very likely. More importantly, who will ultimately have control and ownership rights of your translated materials? What if a relationship turns sour and you don't have complete control over what you thought were your own materials? Depending on local laws, getting free distributor translations may not be considered "work made for hire" and you may not hold the rights to that work.
Customer Rapport – How might poorly translated documents affect customer relationships? Could one misstep cost you more in time and competitive advantage than you saved by having your distributor do your translations?
Legal Susceptibility – Do your distributors have the same concerns about the legal consequences of making mistakes in translating your materials? Consequences that could cost your company millions of dollars and ultimately great harm to your brand.
Cost Savings – Does using an experienced, professional translation provider cost you a bit more in the beginning? Perhaps. But without language automation technology, over time your distributors will have incrementally more to translate at significantly longer turnarounds. What will not having your translated materials in your customers hands cost you in lost sales?
Entering new global markets can be highly profitable… or very costly.
Most companies simply cannot afford the added costs incurred, or the risk involved, by having someone other than a professional language service provider translate their critical documents.
Don't relinquish the responsibility of translating and localizing your company's materials and website to your distributors.
Doing the job right the first time will tremendously improve your chances of a successful entry into your new global market!
Medialocate recommends that you direct your own translations for global markets. It saves costs in the long haul, can mean a quicker entry into the new market, and can help you side-step costly legal situations.
When you're ready to explore the promise of new foreign markets, let us help you localize your intellectual property. Learn why having Medialocate as a partner to your marketing and sales teams is simply sound business.
Call us now at 1-800-776-0857
We'll answer your questions without a sales pitch and, if it makes sense, we'll put you in touch with loyal Medialocate customers who have happily used our services for years.
---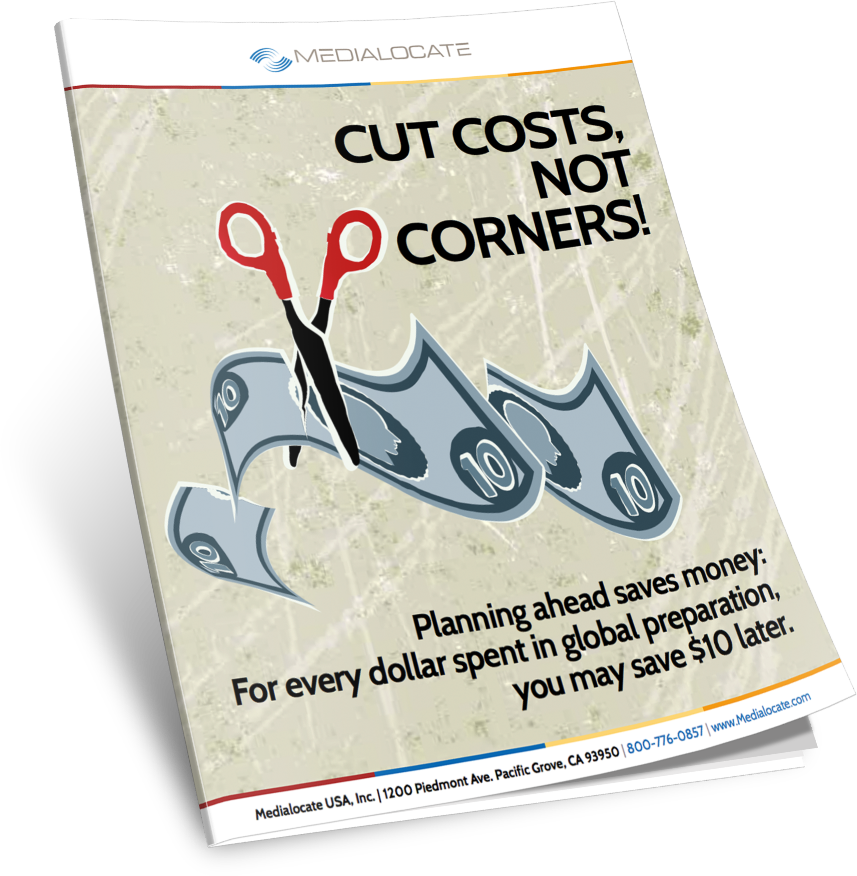 Learn Ten Steps For Saving Your Localization Dollars.
---
OUR BLOG: ONE WORLD
January 8, 2019
Best Language Selection for Global Markets: Where and How Should You Invest? Guest blog post by Ben Cornelius, former Language Intelligence and Globalization Director at Adobe, VMware, and PayPal When asking "What languages should I localize into for the greatest benefits?" the short (albeit frustrating) answer is most often, "it depends". It's true: Communication is key […]
FREE guides
How well does your branding travel?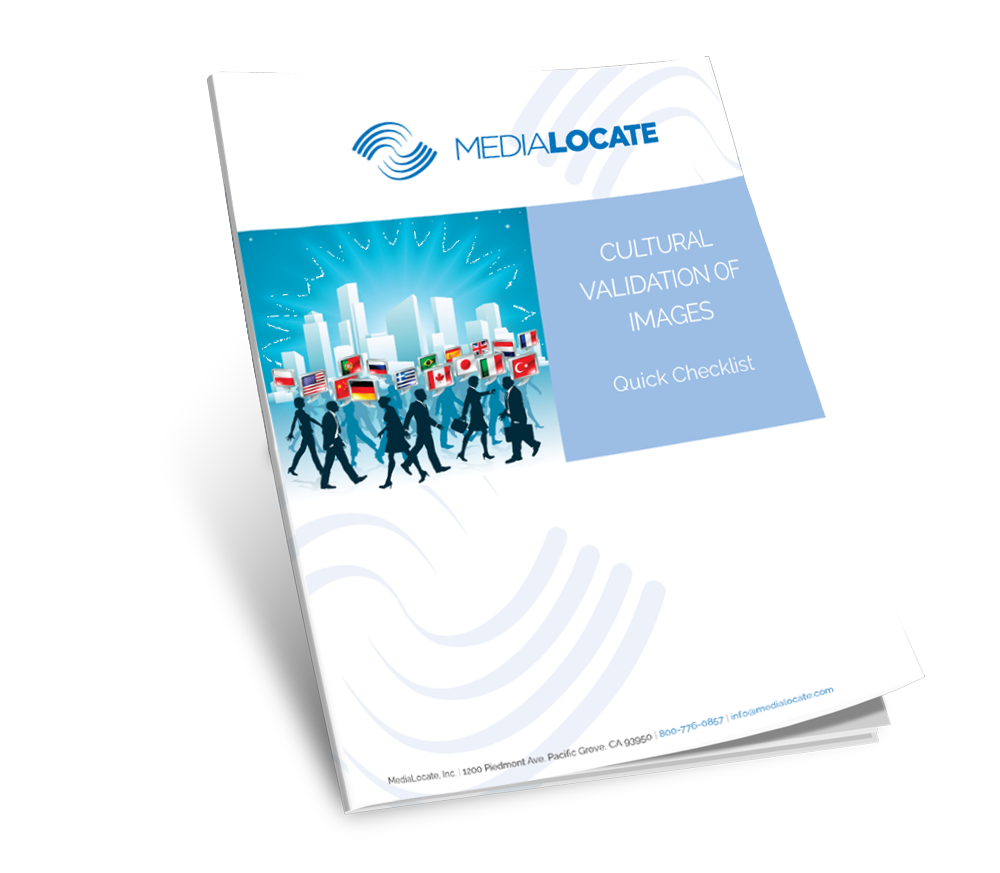 Stay in the Know
Sign up for the latest MediaLocate news.