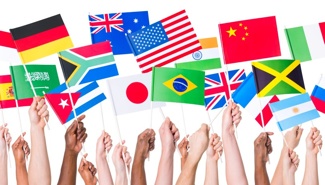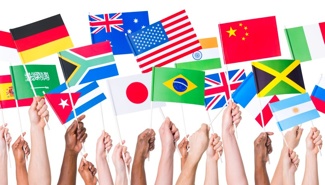 Global Marketing – Part 3 of a 3-Part Series – Localizing for the Locals
In this post, we will look at targeting the most strategic local markets so that you get the most out of your globalization dollar.
Let's look at two key market strategies to localize for the locals.
Local Market Strategy #1 – Translate or Adapt?
Back in Part 2 of this article series, we looked at how you may need to support three languages in Belgium for regulatory reasons.
The same goes for Spain. Spain has four official languages (Spanish, Catalan, Galician, and Basque).
Depending on whether you are aiming at the "hyper-local" language communities within the country or selling to the Spanish government, you may need to consider Spain a four-language market.
And once you translate into Spanish for Spain, you may as well use those same translations for Spanish speakers in the US, Central, and South America.
After all, they all speak Spanish, just like the UK, Australia, and India all speak English, right?
In a word, ¡no!
You might have to adapt European Spanish translations for the United States, Mexico or Argentina in order to target those markets with a more culturally acceptable style, grammar, and terminology, as well as any specific regulatory compliance.
Local Market Strategy #2 – How "local" are you at home?
OK, so now that we have briefly discussed the many different "Spanishes" throughout the world, let's look at the multicultural domestic US market.
It's no secret that both Spanish and Chinese are already major languages in the United States.
According to this Wikipedia article there are also sizable populations of…
Tagalog (1.5 million)
French (1.3 million)
Vietnamese (1.3 million)
German (1.1 million), and
Korean (1.0 million)
…speakers, with large immigrant populations speaking 16 other world languages.
Check out this cool interactive United States language map from the US Census website, which shows the distribution of language speakers across our country.
So, it's clear. It makes good sense to invest in translation at home to capture your "truly local" markets.
And we can't think of anyone localizing for the locals better than the folks over at Pizza Patrón, a $40 million dollar enterprise headquartered in Dallas, that is not only focused on the US Hispanic market, but is truly and fully "local."
Got a few minutes? If your answer is "Si" take a look at this Forbes article and video: "Capturing the Hispanic Market Will Require More Than A Total Market Strategy."

Oh, and check out how the very beginning of the video shows the impact of localized videos to sell your brand.
That's a subtle hint, by the way, that MediaLocate can also do that for you.
Our hyper-engaging and cost-effective Multimedia localization services can make any of your videos ready for viewers who speak other languages.

Are you ready to go really local? MediaLocate is here to help!
Call us at 1-800-776-0857