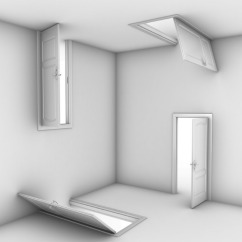 You don't have to look too hard nowadays to find some pretty exciting localization technology on the market.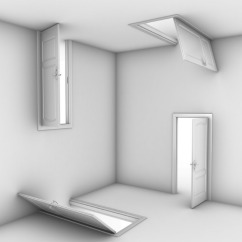 You'll see a range of new companies offering everything from Application Programming Interfaces (APIs), crowdsourcing platforms, visual context translation systems, version control localization systems, and online translation marketplaces. It can be enough to make your head spin.
So, we at Medialocate thought it would be helpful to take a look at some of the major players in this growing space and see what they can offer you as a translation services buyer.
A Selection of Companies Offering Online Translation Portals:
Cloudwords – "…is an end-to-end platform that speeds workflows, provides strategic insights and analytics, offers a trusted vendor marketplace, hosts your translation memory, and more."
Gengo – is a portal enabling customers to "order text or files to be translated via our website or API…Gengo automatically allocates orders among thousands of qualified translators around the world."
One Hour Translations – offers an API that "…allows organisations with high-volume translation needs to automate their workflows by integrating One Hour Translation's top-notch translation services directly into their content management systems (CMS)."
Smartling – is a visual-context translation portal that "…provides the most powerful software solution in the world for managing translation and localization projects. For website translation and beyond."
Transifex – "…is a version-control system and repository for your global content, such as strings, video subtitles, landing pages and marketing emails. This means you can focus on managing translation quality and not have to worry about spreadsheets, emails with attachments, or FTP servers."
You probably have a few questions at this point about Online Translation Platforms, right?
We understand. We would be asking ourselves some questions, too. So let's get started.
Question: What exactly am I getting?
It depends on what you need. Do you see translation as a check mark item on a list that is either "done" or "not done?" Or do you need an experienced localization services provider who can provide you with cutting-edge technology as well as high-quality translations?

Q: Where is my project manager?
Do you just need a simple way to upload your files and no one on the other side to discuss your project needs? Or would it be better to have direct access to a dedicated localization project manager who will understand your requirements and provide expert feedback?

Q: Who chooses the translators?
Can the vendor you choose guarantee that you are getting the right translators with the needed professional and academic backgrounds for all of your translation needs and for any content type? For example, will a crowdsourcing platform give you carefully vetted subject-matter experts in marketing, software, legal, medical, or any other industry? Or is it simply a matter of the next translator in the queue getting the job?

Q: What industry experience does the company have?
Do any of these start-ups offer ISO accreditations in translation? Or do they simply claim to provide "high quality" service, with no recognized way to back it up?

Q: How "stuck in" am I to their proprietary technology? And who controls my assets?
Can you easily collect, transfer, and leverage all of your localization assets, projects, translation memories (TMs), glossaries, style guides, and other assets, and seamlessly switch to a different provider? Will you remain in control of your website, or will the portal provider require hosting of your site on their servers, or require access to web servers behind your firewall?

Q: What are the true costs for using such portals?
Some translation portal providers do require subscription fees as high as 5-10% of your overall translation throughput. Others may charge based on the size of your TM. Some invite lowest cost translators or language services providers (LSPs) to their bidding forums, auctioning off your work to the lowest bidder or crowdsourcing it to an automated queue of willing participants. While this may look like savings rather than tangible costs to you, they could in fact be significant costs to you in the forms of loss in quality, message, and brand.
But don't just take our word on this, see what Common Sense Advisory (CSA) has to say.
CSA, the leading research group for the localization industry, gives traditional LSPs with comparable portal technology the edge over the new wave of web portal providers with crowd-sourced back-ends – especially when it comes to the sophisticated and customized localization programs most buyers expect.  Read the full CSA article here.
Medialocate is technology agnostic. We are as flexible as our clients need us to be.
As one of just a few LSP's, Medialocate offers a free Online Translation Portal –
"myMediaLocate" – with features and functionalities rivaling or surpassing those of many of these "new" portal players.

Our process for resource testing, selection, and training, for localization production and engineering, are ISO and EN certified and all of our project managers are bi-lingual or tri-lingual, with post-graduate degrees in Localization.
Medialocate has developed, licensed, and integrated a wide array of tools, technologies, APIs, and platforms to work with our customers' internal systems.
Ready to put your trust in a dedicated and flexible language service provider?
Work with Medialocate to take your products and services global, the smart way!
Call us at 1-800-776-0857
Links to online translation portals cited above: