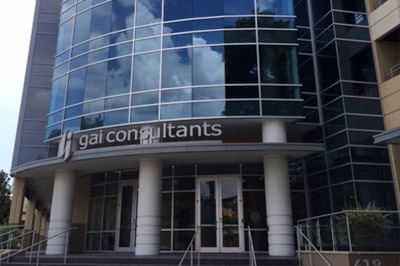 Expanded Offices in Florida and New Jersey, New Offices in Los Angeles and Salt Lake City.
Pacific Grove, Calif.- (August 26, 2014)  Less than one year after MediaLocate's first East Coast office launches in Florida and New Jersey, the company announced today that both of those offices have relocated into new larger facilities and that additional staff has been added.
MediaLocate's new Florida office has opened its doors in the GAI Consultants Building in downtown Orlando to actively facilitate client support services in that region, while the New Jersey office is now located in the Amboy Avenue Office Park in Metuchen to accommodate additional project management and engineering staff.

Orlando, Florida

Metuchen, New Jersey
The company also officially established a presence in Los Angeles last month and is planning on operations in Salt Lake City by October,  as its growing client base in Southern California and Utah requires more hands-on support services.
"Having offices in different time zones and markets allows MediaLocate not only to be ultra-responsive to time-sensitive client needs, but it also gives us the opportunity to proactively meet face-to-face to address project needs or client pain points," said Stephan Lins, MediaLocate's chief executive officer.
He went on to say that "this is very much in line with MediaLocate's overriding principle of "We Speak Human" – extending a readily accessible human element alongside our technology offerings. Clients seem to appreciate that most about our company."