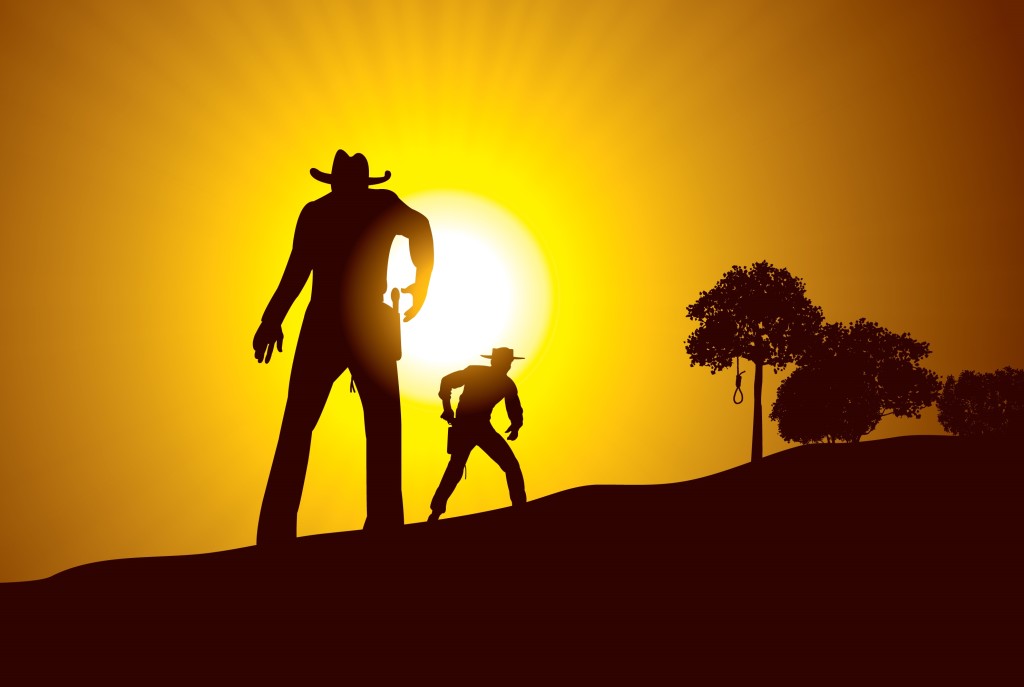 The Good, the Bad, and the Ugly…. A Shoot-Out with an Online Translation Provider
We previously wrote about online translation portals that promise cutting-edge translation platforms, automated project management, and scalable workflows.
This time around we thought we'd look at another breed of translation player emerging on the scene. As part of a growing trend, rapid-fire online translation shops seem to be hiding out on every corner, offering quick-draw turnaround into dozens of languages at bargain-basement prices.
What's not to like?
It sounds pretty great, right? You simply upload your files, select your languages, enter your payment information, and voila! And just a few hours later you can knock "translation" off of your to-do list and move on with the rest of your business.
We at MediaLocate thought it would be interesting to put these quick-trigger turnaround shops to the test ourselves, and the results surprised us.
MediaLocate is no stranger to urgent translation requests. Our customers get a team of qualified linguists who know the subject matter and are available at agreed upon rates and turnaround times. They also know that the translations will hit the mark each time, thanks to our ISO and EN-certified quality management system.
Here is what we found out in a recent shoot-out between MediaLocate and one of the most prominent online "speedy delivery" translation providers. Instead of pointing fingers and naming names, we thought we would keep it anonymous and call the company "Wild West Words."  (As of the date of this post, no such translation company name actually exists.) So let us share the results of our real-life head-to-head competition between MediaLocate, a full-service localization service provider (LSP) and "Wild West Words," an online utility translation service.
The Showdown
Our customer needed to have a short paragraph translated into 15 languages with same-day turnaround. The company is a giant in the social media space and had to communicate a key update in the user sign-on process. The translations needed to be not only timely, but accurate and idiomatic, as the customer writes in a very friendly and hip style.
We benchmarked our standard processes against theirs. We were interested in how well they handled the trifecta of rush requests: Speed, Cost, and Quality.
We went through our usual process:
Content assessment by designated Terminology Manager
Carefully vetted and tested domain-specific linguists
Translation Memories, glossaries, and style guides available to each linguist on our Web-based localization system
Customized workflow tools for consistency
MyMediaLocate customer portal, where the customer can see the progress for each language, read notifications, answer questions, and get project updates
A dedicated Localization Project Manager to keep track of the entire workflow and ensure smooth delivery
Here is how we compared in speed against Wild West Words for the 15 languages.
| | | |
| --- | --- | --- |
| Speed Comparison | MediaLocate | Wild West Words |
| Languages completed within 1 hour | 6 | 4 |
| Within 4 hours | 9 | 6 |
| Within 12 hours | – | 2 |
| Within 24 hours | – | – |
| Within 2 days | – | 2 |
| Within 3 days | – | 1 |
And we also looked at quality, using a third-party review vendor to rate both sets of deliveries.
| | | |
| --- | --- | --- |
| Language | MediaLocate | Wild West Words |
| Chinese Simplified | Good | Fail |
| Chinese Traditional | Good | Fail |
| Danish | Excellent | Acceptable |
| Dutch | Excellent | Acceptable |
| French (France) | Excellent | Excellent |
| German | Excellent | Acceptable |
| Italian | Excellent | Needs Improvement |
| Japanese | Excellent | Excellent |
| Korean | Good | Fail |
| Norwegian | Excellent | Acceptable |
| Portuguese (Brazil) | Good | Needs Improvement |
| Russian | Good | Fail |
| Spanish (Spain) | Good | Acceptable |
| Swedish | Excellent | Good |
| Turkish | Good | Excellent |
So what did we think?
As for speed, we were surprised to learn that the promised turnaround of "one hour" actually meant "after a translator has accepted the request" – meaning the project could easily take longer. In our case, several languages remained unclaimed for many hours. In the end, some of Wild West's deliveries came in as late as 24 hours after submitting the request, and three came in as many as 2-3 days later. All MediaLocate deliveries were completed within the desired time frame of 4 hours.
As for cost, we realized that MediaLocate was more expensive and could not match the bargain price of roughly $10 per language offered by Wild West Words.
| | | |
| --- | --- | --- |
| Cost Comparison | MediaLocate | Wild West Words |
| Translation Cost | $577.00 | $154.24 |
However, as tempting as the low-cost crowd-sourcing option may appear, the results speak for themselves: 5 languages did not make the deadline, only 4 languages were good/excellent, and 6 languages were not usable as delivered.  Yes, Wild West saved you money, but your project misfired. While quality and timeliness do have their costs, our established linguists and processes ensured that the customer's urgent communications resonated with their end users, in all 15 required languages and all of them on time.
We put on our "customer" hats and asked ourselves how important open communications, timely delivery, quality, and consistency were, in light of the cost difference between MediaLocate and this new breed of quick-draw translation hubs. Judging by the feedback from our customers, they see a huge value-add in not only getting timely delivery and quality, but transparent communications, our MyMediaLocate portal, and our dedicated project managers.
We understand that not all translation buyers may need these bells and whistles, or even consistent quality. For them, the cheaper online vendors may do the trick. For everyone else, a full-service language services provider may still be the best way to become a crack shot in the global market.
Contact us at 1-800-776-0857 to learn more.
Related Posts: