Zero-Defect EN-Certification for MediaLocate
---
---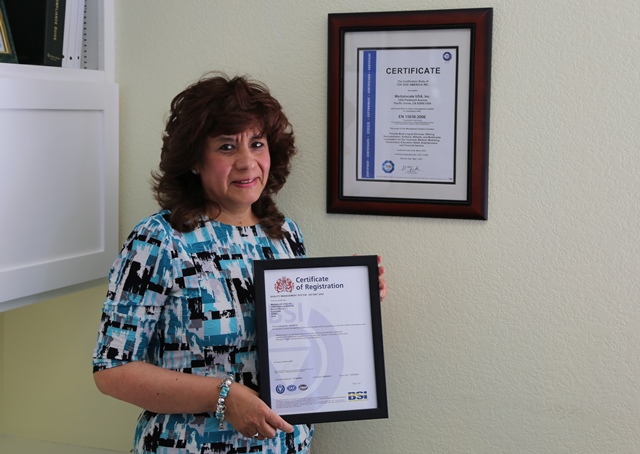 "We did it again!" announced Quality and Systems Engineering Manager, Vilma Campos, to the MediaLocate Quality Committee on Monday. "We have aced our EN-15038:2006 audit and will be recommended for continuation of our  certification."  This is the second year in a row MediaLocate has passed the annual audit with zero non-conformances in this standard. The auditor from TÜV SÜD America, the worldwide certification body for quality management systems audits, was impressed with MediaLocate's "bullet proof" management system, professionalism and commitment to excellence in our work.
TÜV SÜD's standard EN15038-2006 certification covers all translation processes, including commissioning, translation, proofreading, review, project management, quality control, traceability, and delivery. It helps describe and define the entire service and offers a set of procedures and best practices involved in all aspects of the translation process.
The company will undergo yet another quality audit later this month for  re-certification in  two other standards: ISO 9001:2008 (Quality Management Systems) and ISO 13485:2003 (Medical Devices).
OUR BLOG: ONE WORLD
January 8, 2019
Best Language Selection for Global Markets: Where and How Should You Invest? Guest blog post by Ben Cornelius, former Language Intelligence and Globalization Director at Adobe, VMware, and PayPal When asking "What languages should I localize into for the greatest benefits?" the short (albeit frustrating) answer is most often, "it depends". It's true: Communication is key […]
FREE guides
How well does your branding travel?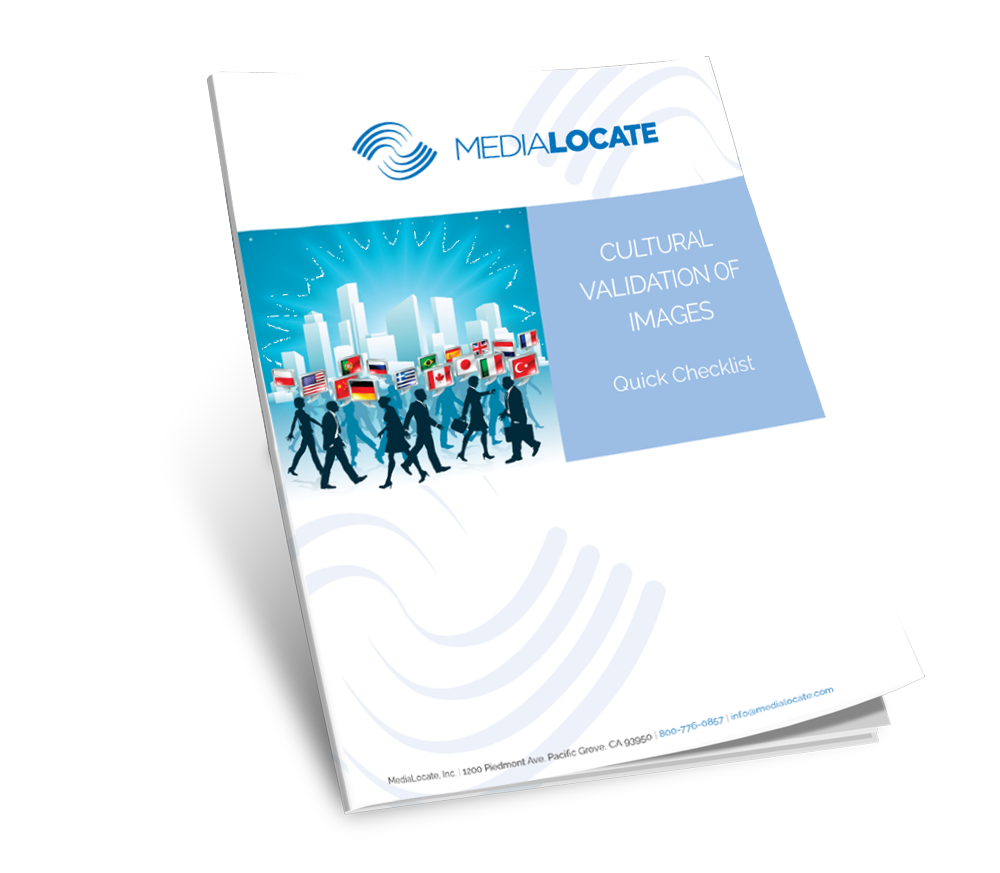 Stay in the Know
Sign up for the latest MediaLocate news.