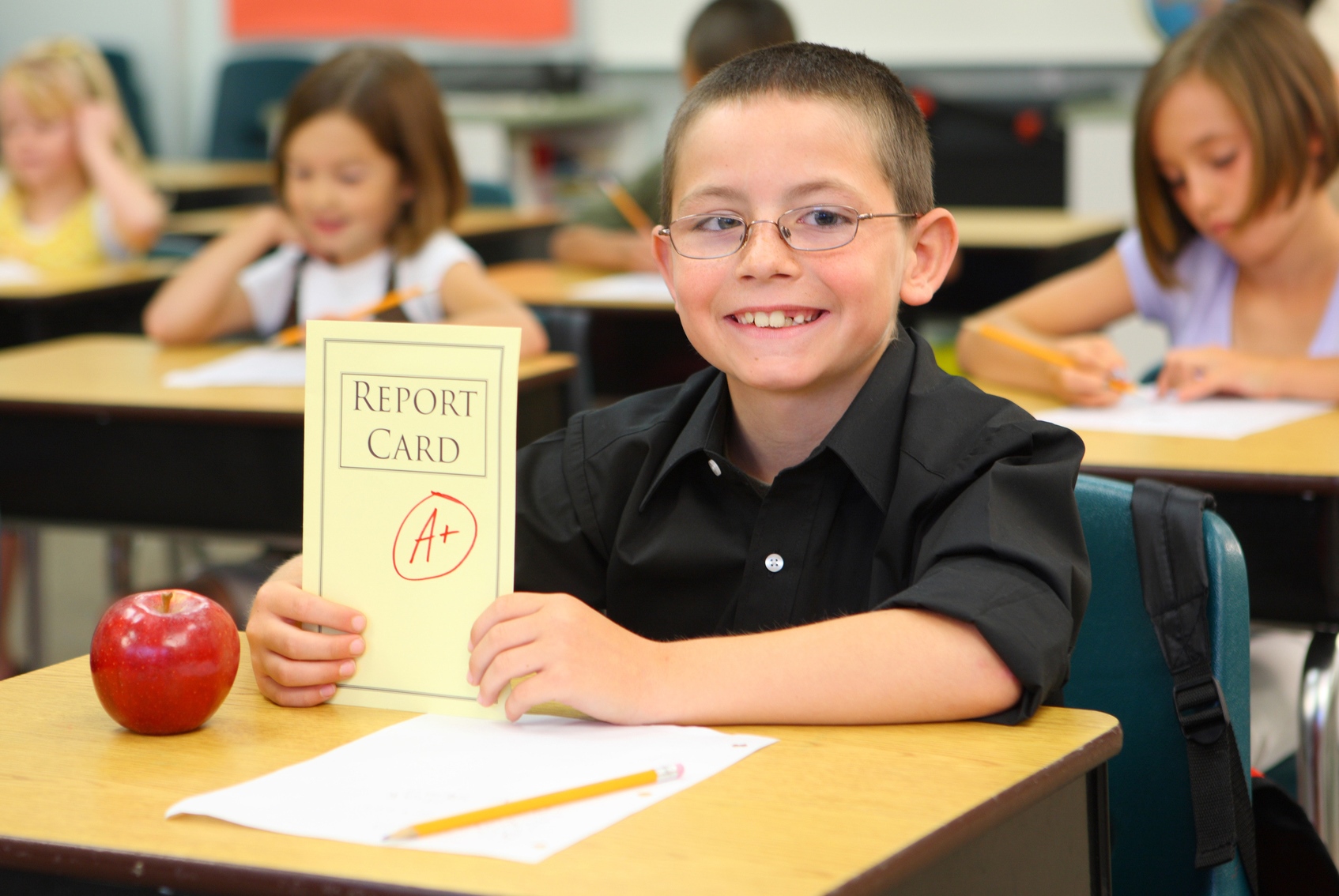 Client satisfaction surveys… and the verdict is?
Once a quarter we survey around 30 of our top customers. They are mostly comprised of large enterprise accounts, strategic partnerships and unique localization programs.  This helps us take the pulse of our key growth customers:  their needs, their satisfaction, and their pain points. While we service and survey over 200 clients every year, we are especially interested in the client satisfaction surveys that pertain to our custom programs.  These programs are uniquely tailored to a client's particular requirements, tools, platforms, resources, and service needs – and many of these clients request services somewhat outside of the traditional translation & localization arena.
We're quite happy and proud of our first report card of 2017: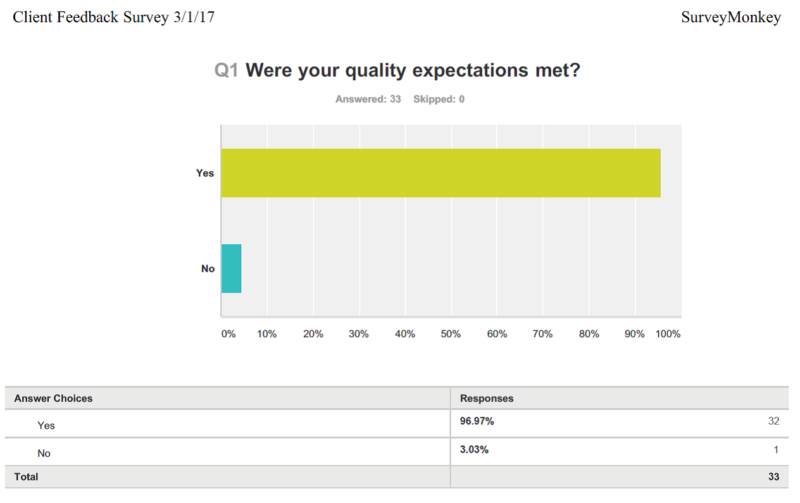 Related Comments:
They are exceeded, not just with configuration and administrative functions, but also with the support they offer our associates who have content translated.
Overall, the service has been beneficial, but there have been some inefficiencies experienced by the team that uses the over-the-phone translation service. The issue is not reaching an interpreter, but having them dial out, they don't seem to be familiar with international dialing codes. I am usually on hold for a very long time when attempting to get a phone interpreter.
MediaLocate, and of course, its people, always treat us in a top-shelf fashion. Projects are extremely well-tracked and we're always kept up to date on developments.
Translations are fine, and delivered with very good quality.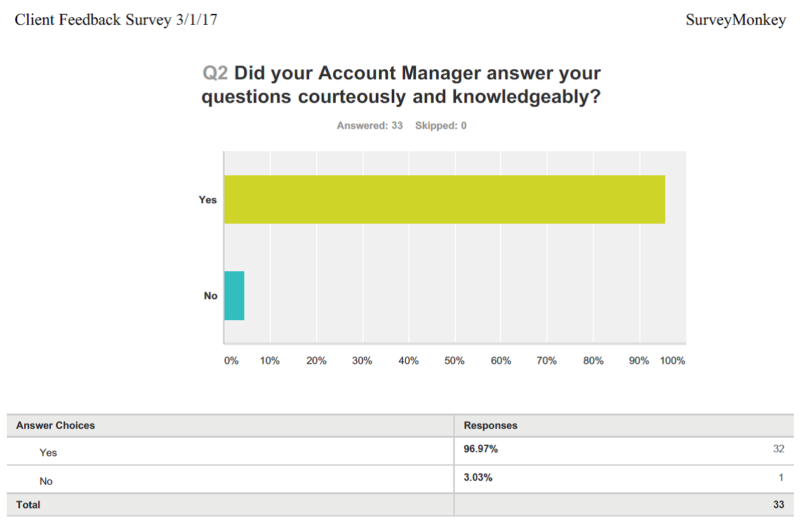 Related Comments:
Not speaking for myself personally, but we started off really well on our account when L. was handling our account and doing her best to educate us on how to manage translation. She was extremely proactive and enthusiastic, and worked hard to partner with us. She asked often to come visit us on site to continue to educate and show us the benefits and our choices in translation. We see that the current account manager B.  is making promises and recommendations about how to handle translation, and sometimes backs out of his own recommendations/timelines. B. could benefit from some voice and tone/public speaking coaching 🙂 We understand everyone is always learning and does so at different skill levels but we do miss L.
A. is a star and keeps getting us out of major binds.
Absolutely, your account and project managers function like an extension of our TMS team, and the feedback from the associates is excellent. Thank you MediaLocate!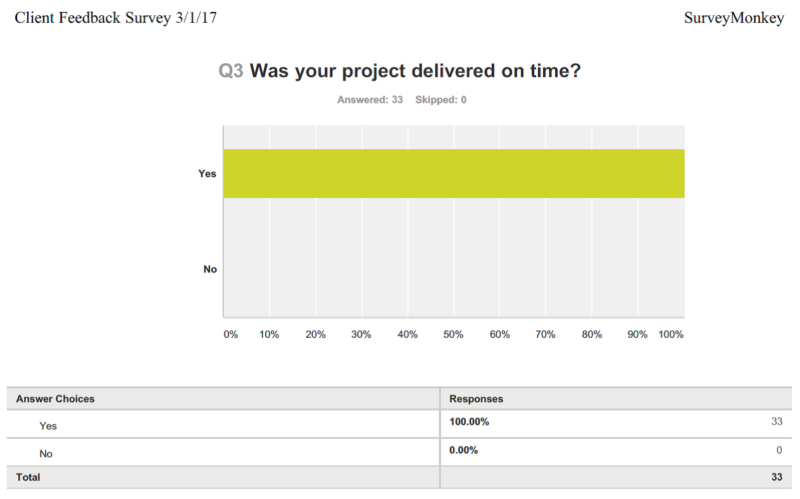 Related Comments:
 Yes, and, when possible, projects are delivered prior to the requested date.
Some delays occurred with project changes and increased workload, but the PM always notified us of any anticipated delays in advance.
As always!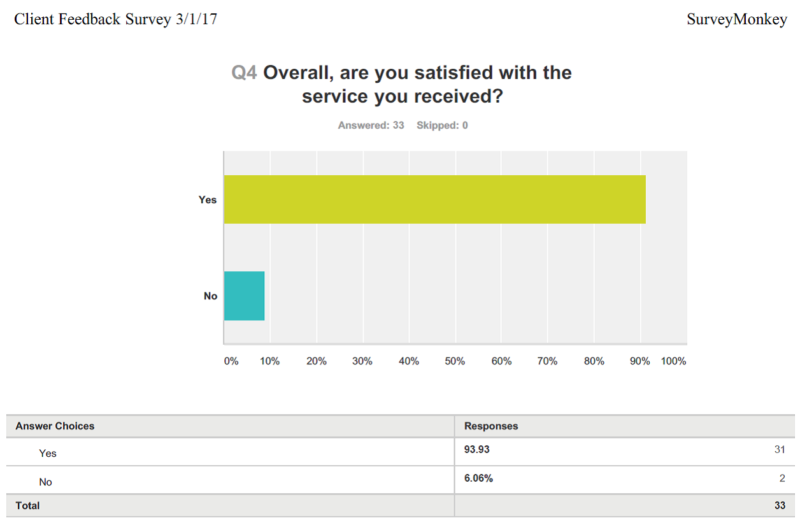 Related Comments:
MediaLocate is a true partner and works seamlessly with all of the groups in our organization who use them as their translation vendor.
Very professional and tech-savvy team!
Despite our ever-changing needs, MediaLocate always keeps up and delivers great service.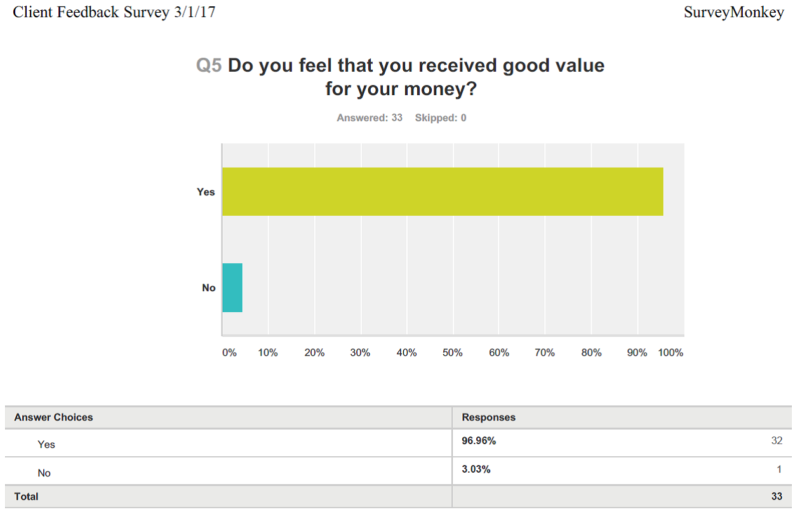 Related Comments:
I am impressed with MediaLocate's expertise, professionalism, and can-do attitude.
MediaLocate delivers outstanding translation services.
Would recommend in no time.
Sure.
I recommend MediaLocate anytime someone I know brings up translation/localization.
This is a mixed answer: I love the translations I get from MediaLocate, but I am uncertain about our current account manager.
Already have recommended you to a few people 🙂
Related Posts: