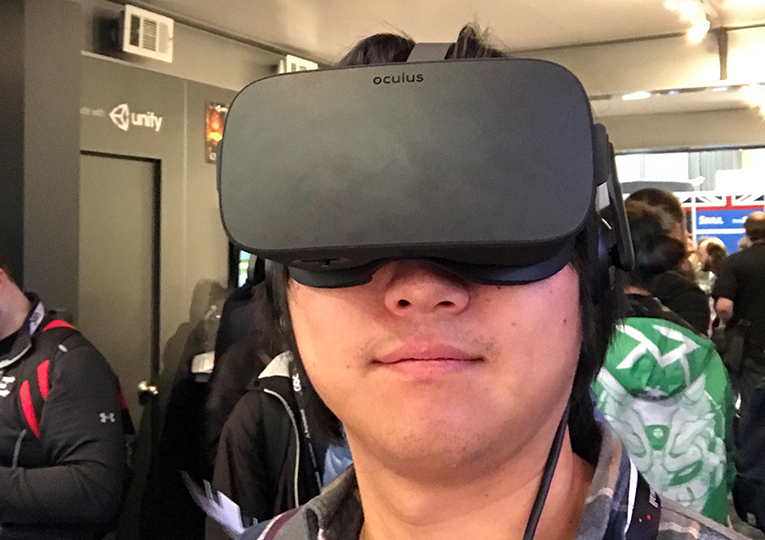 Know what's even more exciting than playing a video game? Localizing it!
Hi, my name is Yanan Cheng, and I am a Chinese project manager at MediaLocate. I love to play and localize video games and last month I had a chance to attend the 2017 Games Developer Conference (GDC 2017) in San Francisco.  This year, Virtual Reality (VR) took the spotlight. Aside from putting on VR goggles and waving my hands and feet like a 2nd grader playing dodge ball, I had the chance to attend three games localization sessions and speak with peer industry professionals about what makes the multilingual gaming experience more authentic.
Here are my top three primary take-aways:
Keyword #1: LAMS
Specifically for games localization, Sony PlayStation has continued to improve its Localization Assets Management System since we last heard about it. Some highlights from 10 years of R&D include:
        Web-based access with different levels of permission, empowering upstream to downstream (dev, localization, testing), with utmost transparency and security; Pre-configured/customized organization of data with real-time update for easy hand-off to team members; Comprehensive support of language formats and text directions (left-to-right or top-to-bottom).
        Open Q&A platform (developers, translators, debuggers or gamers) with functions to attach graphics or linked files/folders for in-story context; automated validation of character length, audio length, tags and placeholders, naming conventions ("PS4"), with advanced hierarchical filters to achieve error-free quality; automated reporting of incorrect uses of terms, fuzzy matches (i.e. missing trademarks), forbidden terms, etc. with suggested revisions.
        Basic subtitle editing, via speech recognition (i.e. natural pauses) or preset intervals/lengths;
        APIs supporting various localization tools.
Features not covered in detail, but are or still will be part of the package: in-game translation review, audio centralization (standardizing volume of assets), automated testing, etc. I call this tool "A Project-Manager's-Dream-Come-True", because it's a real all-in-one system and users will be able to see and control everything with a bird's-eye perspective.

Keyword #2: Authenticity
Cultural authenticity and linguistic quality still remains a heated topic. While I can't stop giggling at the fact that some of us still can't differentiate between "load", "download" and "upload", I am always flabbergasted by the enormous amount of linguistic or cultural errors reported by gamers in online forums. But they are not always to blame on the negligence or skill of a translator or linguistic reviewer. The biggest complaint among translators is the lack of reference and context, which leads to rather trivial (but real) meaning errors.
The new and improved LAMS has the potential to achieve in-game review, but my experience with traditional In-Country-Reviews (ICR) is that they are not immune to miscues, omissions, or blunders.  To combat embarrassing localization faux pas seasoned language service providers add an extra step after completing their linguistic quality checks. They engage actual end users by gathering a pool of native-speaking audience members and providing them with tools for error reporting. Little escapes the keen eyes of an experienced gamer!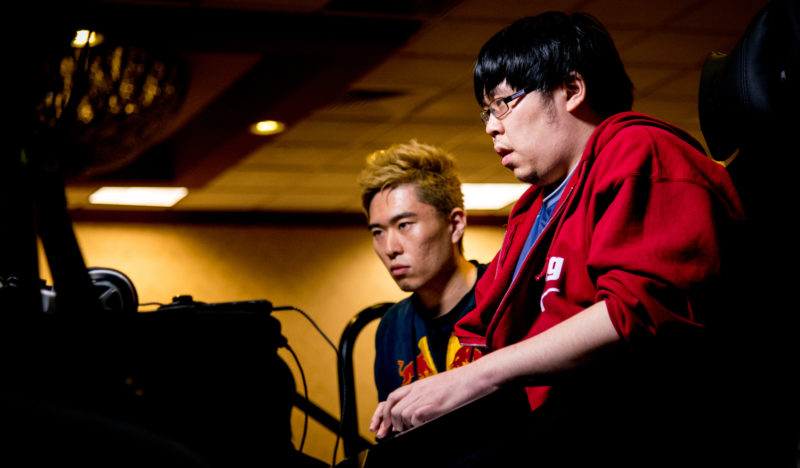 Keyword #3: Chinese

The Chinese games market is huge, but the language itself can be a real bugbear in terms of localization, especially in games localization.
It all starts with a simple question: "Chinese? Well, which one? Traditional or Simplified? Then the conversation turns to: why not translate into one, then convert to the other? Converting Simplified to Traditional Chinese characters or vice versa is risky and error prone, and of course, the absolute worst thing to do is to use an automated conversion tool, because in most cases there is never a clean one-to-one match between the two. There is a much longer list of Traditional characters compared to Simplified characters. The reason it's called "Simplified" is that during the Chinese Cultural Revolution there was a streamlining of the Traditional Chinese characters in terms of complexity of their shapes as well as the number of shapes.  A Simplified character can be converted to a number of different Traditional characters, depending on the context, while simple words, like "do", "dry" and certain four-letter-words are still the same in both Chineses.
But there's more! As a games developer or distributor, you may also ask yourself, "Should I localize the game title?" Chances are, you may regret not doing so when some 14-year-old gamer decides to re-brand your game with a super cool new Chinese title that it eventually becomes so popular that few will ever recall the original title and/or who actually made the game.  Sooner or later, a blown title can compromise the storefront recognition of your game tremendously.
And just when you think, "Phew, now I've got this licked", you run up against the insanely rigorous approval process by the Chinese government's "no-foreign-language policy", which regulates everything needing to be translated (exceptions are exceptions).
Last but not least, there are font considerations. Chinese fonts are incredibly expensive. Compare 26 English letters to thousands of common characters that need to be hand-designed. Of course, there is the zero-cost way of taking advantage of system fonts, but if you want to achieve a unified look on different platforms, embedding fonts is the only option—and that is still fairly costly. It really comes down to this question: what are the costs of fonts that catch a gamer's eye (and wallet) vs. the true costs of fonts that don't?
A good example of an effectively translated game title in eye-catching imbedded custom fonts is Rovio's  "Angry Birds", as shown below.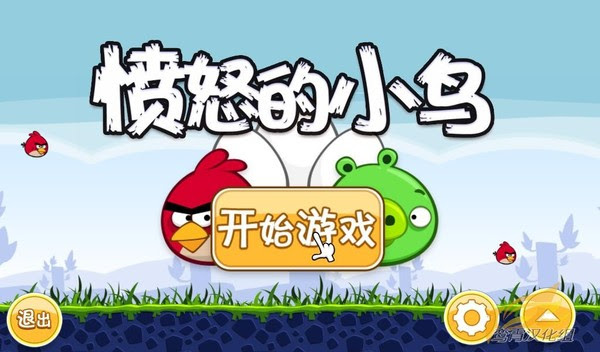 All in all…
These three key topics sum up my "Excellent Games Localization Adventure" at GDC 2017.  I often compare localization to my favorite coffee drink: a grande cup of vanilla bean frappuccino, with a shot of expresso, and loaded with whipped cream:  it only takes me a second to take a sip and escape into aroma heaven, but I also realize that it took a barista quite some time to create the delicate coffee and milk concoction and decorate it with cream and cinnamon.  I always know exactly what it should taste like, and whenever it doesn't, my taste buds immediately go on strike. Similarly, in localized games, every button you click and every action you take is the result of linguistic and cultural craftsmanship of translator teams using professional resources and tools of the trade … anything less shows and can make or break a game!
Related Posts: